Coat of arms of the Netherlands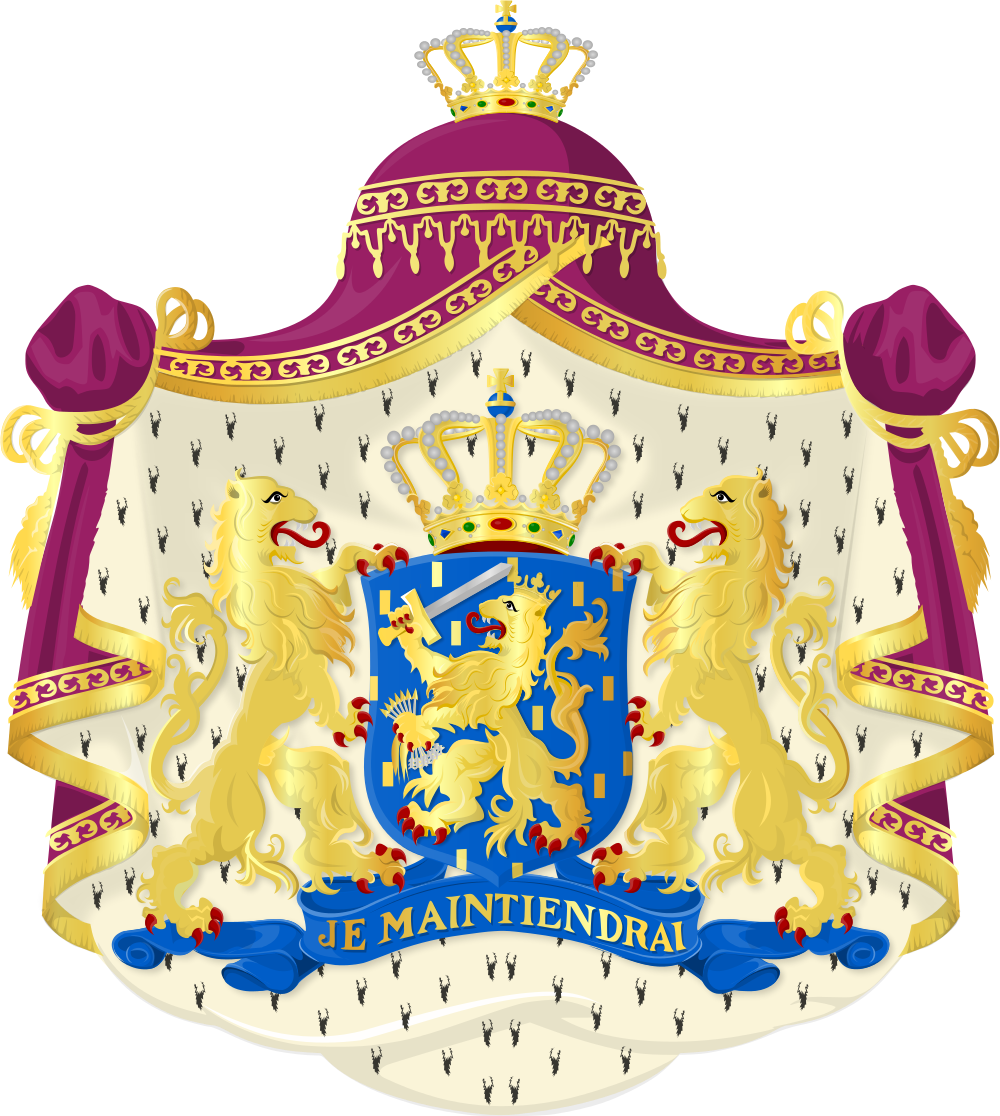 The official symbol of the Kingdom of the Netherlands, the country's coat of arms
It is a heraldic shield bluecolor with a golden lion, standing on its hind legs. The front paws lion holding a silver sword and seven arrows, symbolizing the number of provinces of Utrecht Union. The shield is crowned with a crown decorated with gems. On both sides it supports the same two golden lions with dark red claws and tongues. Lions rely on hind legs motto ribbon azure. On the ribbon inscribed on the medieval French "I support". Behind the shield stretch lilac gown with ermine lining, topped by a royal crown.
The bearer of the coat of arms of Holland is the king, andthe government usually uses a small version, which has no cloak and gown. Most small coat of arms of the Kingdom is the only heraldic shield with a golden lion crowned.
From Queen Wilhelmina
How fashionable to say today, the emblem designKingdom of the Netherlands has been developed with the approval of Queen Wilhelmina in 1907. It is only slightly different from the previous one, in which all the lions had the royal crown. Former coat of arms combined the generic elements of the coats of arms of the royal dynasty of Orange and the former Republic of the United Provinces. From the family coat of arms of Orange Netherlands was not only a rich azure color of the shield, but also golden rectangles all over the field and the same color lion of Nassau House. Former state symbol was adopted in 1815, the King of the Netherlands Willem I.
Queen Wilhelmina was a very loved andrevered by the residents of the Netherlands. Having inherited a country at the age of eighteen, she spent her through difficult historical times, making an economically strong and highly respected by the state in the global political arena. Holland Coat of Arms of Her Majesty Wilhelmina - a symbol of a strong and powerful state.
Provincial sketches
In the Kingdom of the Netherlands, there are coats of arms ineach province. Those areas of the country that gave her the unofficial title, also have their decals. Coat of arms of South Holland adorns golden heraldic shield topped with a crown and supported by two scarlet lions, standing on its hind legs. The third lion engraved on the shield.
North Holland graced the right side of the coat of arms of his two golden lions on an azure background, and in the left half of the heraldic shield on a golden field of dark red lion rests on its hind legs.
Photo