Dutch Culture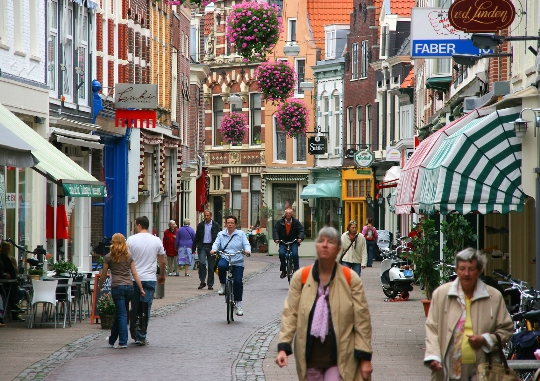 Kingdom of the Netherlands has become home to manyprominent figures of literature and art, philosophy and mathematics, whose labors grateful mankind enjoys and admires so far. The discoveries made by Dutch scientists in the Middle Ages, and treatises, written at the same philosophers, and to this day serve as food for thought and textbooks for the acquisition of knowledge of modern thinking people on Earth. For dealing with the culture of the Netherlands - is a huge reservoir, each pebble or a grain of sand in which precious.
What names!
In the Netherlands, lived and worked are the greatestscholars like Erasmus, thanks to whom the literary heritage of antiquity returned to the cultural use, and Benedict Spinoza, explain to the world the basic philosophical concepts. In the Netherlands, I spent twenty years of Rene Descartes, who wrote treatises on the light here, and the man and discovered many of the laws and formulas of physics and mathematics. Huygens discovered by complex calculations in the XVII century in The Hague of Saturn's moon Titan and invented the first pendulum clock mechanism.
In the glow of the Golden Age
In the XVII century on the political map of the world appearedUnited Provinces of Holland, and the country began the greatest rise of culture and economy. Affirmation of the nation led to the emergence of many talented artists and musicians, poets and playwrights. Rembrandt and Jan Vermeer left the world the rich artistic heritage, thanks to which a Dutch culture is worthy to be loved and studied by art historians around the world. But still there were writers Vondel and Pieter Cornelis Hooft, gave people a unique and dramatic works great poem.
UNESCO believes
The authoritative international organization notedDutch contribution to world culture piggy bank and took under his protection many masterpieces of local architects. Whole blocks and streets are listed as World Heritage, including the system of canals of Amsterdam, schokland Island and the old town of Willemstad.
Calling cards Tulip country
And the culture of the Netherlands - is the habits and customsits inhabitants, for whom the homeland - this lace windmills in the twilight sky, and multi-colored field of tulips, spring delight his unbridled brilliance, and wooden shoes, which are hunted for the ubiquitous tourists. The local cuisine is also focused a lot of traditions and customs, and by studying the culture of the Netherlands, do not neglect the tasting of national dishes and drinks whose recipes are centuries would save hard-working and hospitable people of the Netherlands.
Photo