The currency in the Netherlands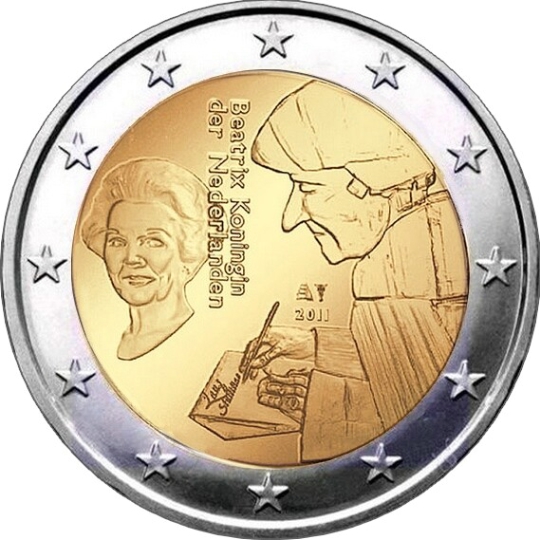 Netherlands today is a member ofThe European Union. Since 2002 the country enters the euro zone, we can not ask which currency in the Netherlands. As in other countries of the European Community, the monetary unit of the country is the euro. Prior to joining the European Union in the course was the Dutch guilder. By the way, the money in the Netherlands for many years been a strong currency for many countries in Europe. At the beginning of the XX century the kingdom gradually abandoning the national currency in favor of the French franc. Since 2002, and did all the currencies replaced by the euro, which is used to this day.
To pay the money in the Netherlands in the form of banknotes and coins. Face value is different, notes generally have denomination, five times.
Euro in the Netherlands are different from the euro, whichmint in other European countries. On the national side is Queen Beatrix of the profile. And on the coins face value 1 and 2 euros, flaunts the inscription "God with us" in Dutch. Producing and souvenir coins of 5 and 10 euros. But they can be used as a means of payment only in the Netherlands. However, there are such coins now and at home very rarely, because almost immediately bought by collectors.
What currency to take to the Netherlands
Buy euro today is not difficult in any country. So, before traveling to the Netherlands is better to take care of cash. You can take with you and the other currency in the absence of the euro, but in this case there is a risk to lose on exchange rate. The Russian ruble is not happy with a stable value, and the US dollar is not always a good rate against the euro.
Currency Exchange in the Netherlands is bestto make the post office or banks. They offer the most optimal course and a small commission. Work exchangers in airports, stores, railway stations and hotels, but the course is higher, as a percentage commission.
Currency Import Rules
Import of currency in the Netherlands is permitted in anysize. Customs regulations require only declare at the border of the amount in excess of 10 000 euro. It is convenient to take with you when you travel cards. Almost all credit cards are accepted the world's major payment systems. A large number of ATMs in the city will quickly be removed from the card the necessary amount of cash. Special student or youth cards allow a currency exchange without commission percentage.
Photo