Nature Netherlands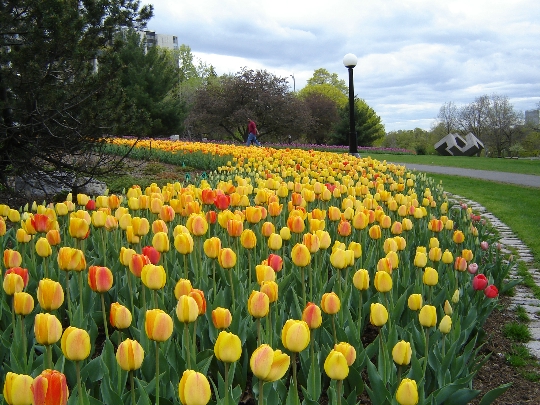 One of the most populous countries of the OldLight, the Kingdom of the Netherlands is situated on the shores of the North Sea and a large part of its territory is below zero. The proximity of the sea and lowland affect not only the climate, but also on the nature of Holland.
Typical Dutch
The climate in the Netherlands is hardlyfavorable and comfortable. There is always wet and windy, the cause of which is not only the proximity of the North Sea, but also a dense network of rivers, forming a vast delta of the affluent at the confluence of the Scheldt with the Rhine and Maas.
A typical Dutch climate - a cool summer andmild but very wet winter. However, and in the summer a rare day goes by without rain, so an umbrella or raincoat - an indispensable attribute of the coming out of the house for a walk, or in cases of a local resident.
Winter temperatures often dip belowzero and channels covered with ice. In the old days it became an occasion to put on skates and use them instead of public transport. Today, traveling on business for the Dutch skaters can be seen less and less.
Relief the Netherlands - are flat lowlands inand the northern part of the small hill to the south-east. The lowest point of the country is located at the level of 6,74 meters below sea level, and the highest - this place vaalserberg in the southeast, whose height is 322 meters.
National parks
Meet with the Dutch nature and its animalsflora can be in the national parks of the kingdom. They were there for more than ten, and each area is a unique natural landscape. For the Netherlands is characterized by plains, overgrown with heather and called heathlands, sand dunes on the shores of the North Sea and a small hill with a few pine trees and juniper bushes.
Flora Holland are not too diverse. Mammals are represented, mainly, roe deer and red deer, foxes and wolves, squirrels and hares. The bird population is much richer and monitoring feathered representatives of the Dutch nature may be of interest to fans of ornithology. The reserve Zwin, such as white storks nest and it is here you can visit the small zoo.
Photo