Outlets in Holland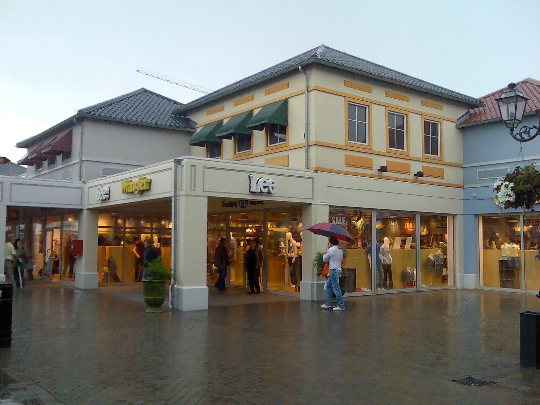 The format of the shopping center, specializing inselling clothes of famous brands at great discount prices, called the outlet from the English "outlet". Such stores are gaining increasing popularity among compatriots, because they can buy different products with well-known names at very nice prices. The most significant and popular Outlets Holland located near Amsterdam and near the borders with Belgium and Germany:
Batavia Stad Fasion Outlet. Located 60 km from the capital. The ride follows in the A6 motorway, then - the directions for the town of Lelystad, or by train to the station of the same name. Hours of Outlet in Holland 10.00-18.00 except holidays. Submitted over a hundred brands and brand clothing and shoes at discounted prices from 30 to 70 percent. On-site parking fee Mall. Pets can be left for a time in a special nursery.
Roermond Designer Outlet. By car should drive on the highway A52. The center is located 150 km from Amsterdam, in the town of Roermond. If you have to get out of the capital by train, you should go to the station Roermond, then - on foot the signs of not more than half a kilometer. Works the outlet Holland from 10 to 18 hours, weekends - on 1 January and 25 December, the parking price is about 3 euros. Discounts on all products up to 70 percent, and an abundance of brands and brands will impress even the inveterate shopaholic.
Neskuchniy purchase
In the capital of the Netherlands can also arrangeno less favorable shopping. Such diversity, outlet shopping in the Netherlands, may not happen, but a special atmosphere and a variety of experiences to customers guaranteed. The most popular local fashionistas - Nine Streets district. It is located in the heart of the Dutch capital a couple of minutes walk from the main Dam Square. Dozens of boutiques, dilute small cozy cafes and bars will allow to spend time shopping for interesting and attractive.
Having in mind that there are seasons in the Netherlandssales can be significant savings in the outlet shopping and the Netherlands, and in conventional malls. The first peak discounts accounted for Christmas and a couple of weeks of January. The following bonuses are guaranteed to get buyers in June and August, when there is another change of fashion collections.
Photo