Parks Holland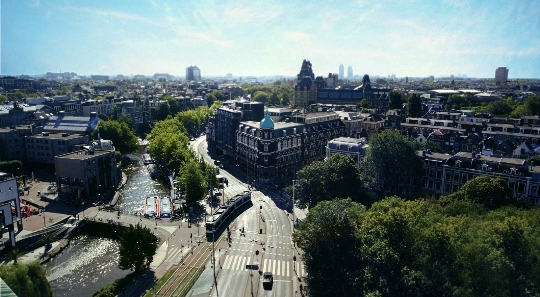 Traveling to the Kingdom of the Netherlands, eachguest looking for something different, special, according to their own preferences and requirements to rest. For those who can not imagine a vacation without unity with nature, laid special routes through Holland Park. All in all territory of the kingdom, there are two dozen of protected areas known as national parks. The most popular among tourists and locals gather every year thousands of guests and visitors:
Veluwezoom National Park in the province of Gelderland has existed since30-ies of the last century and is the first national park of the Netherlands. Here you can find red and roe deer grazing in natural beech forests, and watch the rare white-tailed eagle, soaring high in the sky.
Dwingelderveld was established in the province of Drentheprotection of the largest wet heathland in the western part of the Old World. Sand hills and plains, covered with heather, small lakes and juniper hills - natural landscape of this park is surprisingly diverse and concise at the same time. A pleasant surprise for guests is a meeting with roe deer, which in this Holland Park "written" at least four.
Hoge Veluwe National Park - the only one in the countryNational Park, where the entrance to its territory will have to pay. The money goes to the beautification and improvement of the ecological status of the largest in the North-West Europe lowland natural area. For guests are available bikes and exposition of the local museum and the lodge will tell a lot about the creators of this Holland Park.
Utrechtse Heuvelrug prides itself on itsthe territory inhabited by at least one hundred species of birds. In addition to the birds in the local woods, heath and sand dunes are found deer, roe deer, martens and foxes. Some hiking trails of Holland Park are part of a network of hiking trails, combined into a single European system.
Visiting a fairy tale
Going on vacation in the Kingdom of the Netherlands withLittle ones, you should pay attention to the Dutch parks, where it is assumed an active and fun fun. One such place is beautiful Efteling theme park. Fabulous theaters and retro-trains, rafting and bobsledding, village characters, fantasy and roundabouts, forest elves and abandoned castle - in the fairy kingdom, and will be interesting to kids and their parents. Holland This park is open from mid-spring until November, and will not have to pay an entrance fee of children under three years.
Photo