Trip to Holland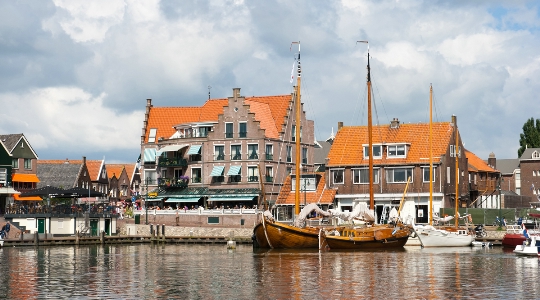 I would like to spend a holiday and experience the bright sea of ​​different emotions?
There is no desire to fly away and survive longacclimatization in an exotic country? Kids want to go to amusement parks, and adults - interest in medieval style? If all of these questions, you said yes, you absolutely need a tour to Holland. The small kingdom in Western Europe on the shores of the North Sea is ready to offer a variety of sea of ​​impressions and feelings and make a holiday or vacation unforgettable.
The country of contrasts
Kingdom of the Netherlands - it is politically andgeographically correct name of the country, which is the vast majority of the tourist fraternity refers to Holland. Every year millions of visitors come here to witness the amazing beauty, literally await the traveler at every step. Bright field of blooming tulips, mottled like a shawl draped over the shoulders of the Dutch plains. Shore cold North Sea, where it is so comfortable to spend a beach day in the midst of a hot July. Delicate silhouettes of windmills on sunset sky, without which the tour will not take place in Holland. Coffeeshops and red lights - a glimpse into the inner sanctum of European democracy and liberalism, to decide on their own true values.
Contrasts allow the Kingdom of the Netherlandsmake an individual tour program in the Netherlands, where there is a place only the adventures that a traveler prefers to all the rest. Amusement parks and restaurants with unique menus, attractions era of the Golden Age, and hundreds of kilometers of canals and rivers, paintings, whose value has long ceased to be calculated in money, and nightclubs where you can break away from the full program to the music of the best DJs in Europe - Holland is so diverse and interesting that here will find themselves both children and adults.
Useful things
The main airport of the country, from which starts most trips in the Netherlands, located near Amsterdam and Schiphol called.
Dutch currency - the euro, as in most countries of modern Europe.
Travel around the country is most conveniently by train. Railroad tracks envelop its network, even the most remote corners of the kingdom.
Rent a car in the Netherlands can becomplicated the search for a parking space in cities. Parking cars and is not cheap, so that an increasing number of travelers are paying attention to the bike as a primary means of transportation.
Photo tours in Holland