Transport in the Netherlands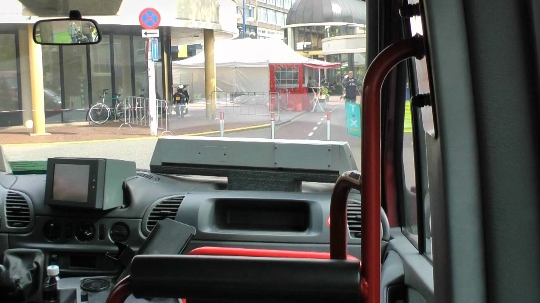 The public transport network in the UKNetherlands - this is an excellent infrastructure, modern roads with perfect finish, the possibility of communication between any two points on the map and profitable system of fare payment. The main form of transport in the Netherlands at the long-distance travel - train.
The car is not a luxury ..
...a popular means of transportation for residents of the Netherlands. The road network is the densest in the European Union and one of the most modern in the world. Electronic signs and special pavement, which does not stay wet, extra bandwidth to avoid traffic jams during peak hours and placards on possible routes detour traffic congestion allows tourists to feel a rented car quite comfortably. But to find a free parking here is very difficult, and its price is so high that the road transport rent in Holland is very unprofitable business.
Pass on the ticket, please!
Public transport in the Netherlands is united ina single network. Trams, buses and trolleys carry passengers on several areas of transport and the price depends on the route of travel durations. Reusable tickets are more beneficial and are made up of several stamps. There are also nine-day and travel is not limiting the number of trips within the specified time. At night, special tariff and the cost of travel increases significantly.
Popular among the inhabitants of the country and Metro Hollandtickets which can be bought in special vending machines and even the drivers of trams and trolleybuses. Rail transport also have trains - suburban and interurban. Trains are comfortable and comfortable, and the fare on them very beneficial and in material terms and in terms of speed qualities.
Along the tulip fields
One of the most popular vehiclesresidents of the Kingdom of the Netherlands - a bicycle. Tourists also love a city tour on the two-wheeled transport, and in the Netherlands it is often possible to see the enthusiastic traveler, admiring the fields of blooming tulips during a bike ride. Rentals of two-wheeled friends are located everywhere, and the issue price has really opt for a bicycle. Incidentally, in the rules of the road is fixed, the whole truck Netherlands is obliged to grant the right of way to cyclists.
Photo