Airports in New Zealand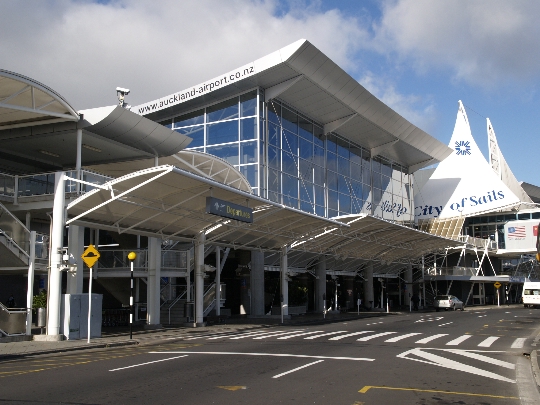 Lying, literally, on the edge of the worldIsland of New Zealand - not the most popular holiday destination of Russian tourists. Only the flight there takes more than a day with all the connections. Airport New Zealand, the most suitable for a visit from Moscow - Auckland, despite the fact that the country's capital is called Wellington.
Optimal route Moscow - Auckland passesthrough Hong Kong on the aircraft "Aeroflot" company, and then - Cathay Pacific and Emirates via Dubai on the wings. Special offers with reasonable prices on air tickets there are also Koreans with Japanese.
International airports in New Zealand
Status of international air harbors have several countries, the most popular of which, due to the proximity to major cities and resorts, in addition to Auckland are:
Airport Wellington - Capital Air Harbor. Central hub for aircraft carrier Air New Zealand, this port is located 5 km from the city center. All the details of his work can be found on the website - www.wellington-airport.co.nz.
Air Harbor to Christchurch - the secondthe number of passengers served annually in the country. The city where the airport is located, is famous among tourists monuments, preserved from the time of British colonial rule. New airport terminal includes all the necessary infrastructure, and a dozen airlines serving Christchurch, here delivers passengers from Thailand, China, Singapore, Fiji and, of course, Australia. By the way, twice a year here, charter lands of ... Tashkent, of bringing relief crew for Russian fishing vessels. 10 km to the city center from the easiest to the terminal to drive a taxi for 45-50 NZ $ or buses 29 and 125 routes. Car rental is available in the arrivals area, and additional information - on site www.christchurchairport.co.nz.
metropolitan area
The only airport terminal in WellingtonIt is divided into three zones, each of which is responsible for receiving and sending planes certain directions. In New Zealand, the capital of the board of national carriers fly from Melbourne and Sydney Australia, Fiji Airways planes from Nadi to the Fiji Islands and many aircraft from other airports in the country.
Transfer to the city available on the shuttle 15 and NZ $a taxi for 30 NZ $. Even cheaper are tickets for the bus route 91 connecting the air port to the railway station in Wellington (all prices are per September 2015).
All roads lead to Auckland
The airport in New Zealand will not pass anyforeign tourist - it is the most popular in the country. reception in the international terminal are located on the first floor, and in addition to its own airline flights Airport takes the side of the majority carriers of Australia, Oceania and Southeast Asia.
Transfer to the city amenities include an express bus next to the ferry terminal in the center of Auckland. Travel time - 50 minutes, the arrival frequency - once in half an hour.
Photo