Education in New Zealand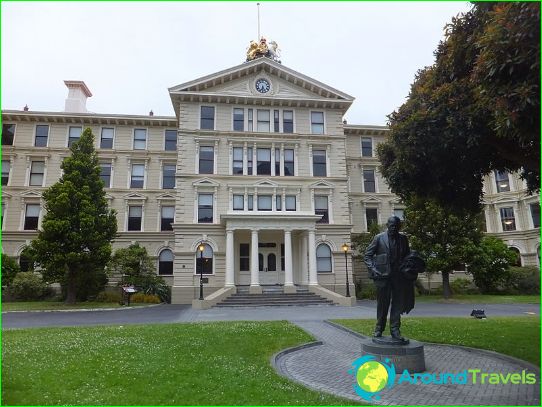 Foreigners love New Zealand. And all thanks to the fact that the country is famous for its high quality of life and safety, exotic nature and excellent environment, as well as high-quality and relatively inexpensive form.
The benefits of education in New Zealand:
The ability to master the English language, practicing parallel surfing, climbing or skiing;
British model of education (teaching language - English);
New Zealand education demand abroad, diplomas obtained here correspond to international standards.
Higher education in New Zealand
To go to school, you need to pass the English test and enroll in an intensive language course if necessary.
To become a bachelor, you can go tovocational school (prestigious professions are "management", "tourism", "information technology") and study there for 3 years. Those who want to study business and architecture, it is worth to go to the University of Auckland, and wishing to associate life with medicine may enter the University of Otago.
Many polytechnics offertrained as a long-term and short-term courses. For example, you can go to the Eastern Institute of Technology and a master such an interesting profession as "Viticulture and Winemaking". Graduates of the institute receive a bachelor's degree in viticulture and winemaking.
For admission to the University of New Zealand, the Russianshave at least a year of study at a higher education institution in their home country, to receive secondary education in New Zealand schools (study here 13 years) or complete their training at the preparatory department at the university, in which the applicant plans to do next.
Language schools
Learn English in New Zealand languageschools - effectively and prestigious. Education is usually conducted in groups. Before deciding on one or another group, the student will be asked to pass a test to check the level of knowledge. You can prepare and pass the IELTS, CAE, FCE and other tests in these schools.
Important: In addition to learning the language, provides cultural events and excursions for students in these schools.
Working while studying
In the process of education, students can work up to 20 hours a week. Find a job can be in schools, in employment centers and in local newspapers.
After graduating high school in New Zealand, you can easily find a job in this country and abroad.
Photos schools in New Zealand