New Zealand Holidays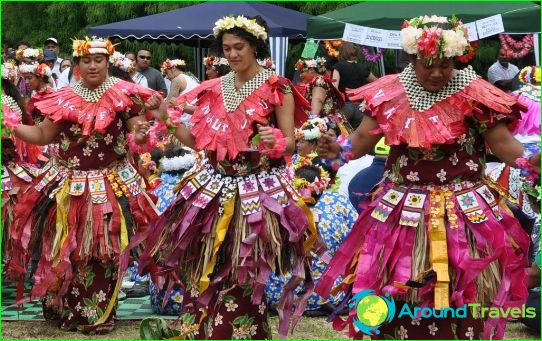 New Zealand is rich in the many festivals and celebrations. Guests of the country during his plunge into the maelstrom of unusual and sometimes even exotic events.
New Zealand Holidays offer a richprogram. A stay at all events these emerald islands physically impossible. But be aware, though, it is necessary for the brightest and most spectacular events. It is likely that your trip will be dedicated to one of the grandiose festivities.
for shearing sheep Championship
The second name of the festival - "Golden Scissors". Best strigali country come here to measure their own. And a week hard and tasteful shear resisting cloven-hoofed animals to the sound of incessant bleating.
Do not think that this is a normal show. Not at all. Here, more than seriously. Experienced judges Masterton (town, where competitions are held and sheep barbers) follow the course of the struggle, recording all the results. Best get recognition and become local stars to the next championship, where younger and more resistant to set new records.
Festival kiwi
That New Zealand is the main supplier of kiwi. The town of Te Puke is surrounded by numerous plantations, where mature these amazingly delicious fruit.
In May of each year, the festival takes place here onwhere farmers show off the giant specimens that have grown in their fields. Here you can enjoy golden kiwis. They are soft and sweet, as opposed to our usual green fruits.
Numerous stalls filled with localsnacks. You will be offered to buy a piece of cake, jam, juice, jam, the main ingredient of which is precisely the kiwi. At the end of the celebration held a beauty contest, where the most beautiful girl crowned Queen of kiwi.
Festival of Kites
This is one of the country's favorite family holidays. Festival takes place in early April, because at this time the air flow is most favorable for flying kites.
To participate, you mustup until the afternoon and join one of the teams. Exactly at 12 o'clock starts the main action. Kids of all ages under the guidance of instructors are launching into the sky colorful kites, which have made themselves.
And at the end of the day all tired but very happy, participants sit down at the common table, to eat seafood specialties, vegetables and fruits. Music and Dance, as an indispensable attribute of the festival.
Festival fireworks
The colorful event is traditionally held inmid-March. The fireworks in the country - a very rare event, so a great number of residents going to marvel at the night sky, painted with all the colors of the rainbow.
Photo