Kitchen of New Zealand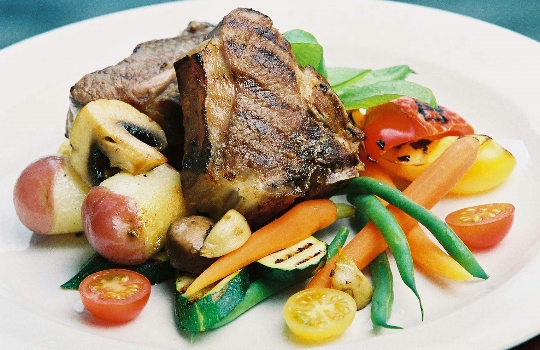 Kitchen of New Zealand - a kitchen, which was formed under the influence of the influence of immigrants in her mixed Asian, European, Polynesian food traditions.
National cuisine of New Zealand
Local dishes are prepared from naturalingredients that are produced in the ocean, forests, rivers. Of the meat dishes (used lamb, pork, beef) in favor stuffed roast beef, steamed meatloaf, lamb shoulder, stuffed potatoes. Not less demand fish and seafood (lobster, oysters, various crustaceans): fish often cooked on the coals, and seafood - fried in batter, baked, stuffed, made on the basis of their omelets. To fish and meat is often served fried potatoes or sweet variety - kumara. As for other vegetables, some of them make salads and garnishes complex.
Popular New Zealand cuisine:
"Hangi" (a dish, which includes lamb, seafood, pumpkin, chicken, sweet potatoes and pork, forthcoming in an earth oven);
"Roastkumara" (a dish of roasted sweet potato with sour cream);
"Kuku" (cakes with salmon or mussels stuffed with herbs);
"Muttonbird" (a dish made from poultry meat Titi);
"Pavlova" (dessert in the form of a cake of whipped cream, meringue and various fruits).
Where to try New Zealand cuisine?
Today, you can enjoy in New Zealandalmost all known cuisines, but most of them here represented by Anglo-Saxon kitchen. If you want to get acquainted with the street food, try the fish and chips - it is served wrapped in paper.
Would you like to taste the best homemade wine? Look to the restaurants, "attached" to the vineyards.
In restaurants, it is recommended to leave a tip of 10% of the bill, but it should be noted that the provincial food restaurants usually do not take a tip waiters.
To satisfy your hunger in Auckland should go to"Kermadec Ocean Fresh Restaurant" (in the menu, visitors will find dishes of New Zealand and Pacific Rim cuisine), in Wellington - the restaurant "Chameleon" in the hotel "Inter Continental Wellington" (Guests are advised to try Cumaru, grilled fish, filet of lamb or beef, fruit desserts, the New Zealand beer).
Cooking courses in New Zealand
In Oakland should definitely visit the restauranttree "Yellow Tree house", designed for 18 seats. In addition, sometimes there is conducted cooking classes (do not miss). It is worth noting that foreign tourists are organized gastronomic excursions, during which they are introduced to the delights not only of individual regions, but also across the country.
A trip to New Zealand may be timed to coincide withconducting culinary festival "Hokitika Wildfoods" (Hokitika, March), where every year you can try a variety of exotic dishes (the menu has been bullish eggs, crocodile meat, locusts, etc.), the Festival of wine and seafood (Nelson, March) or festival "Wellingtonona Plate" (Wellington, August), under which passes tasting of national dishes and the New Zealand festival of chocolate.
Photo