Resorts North Korea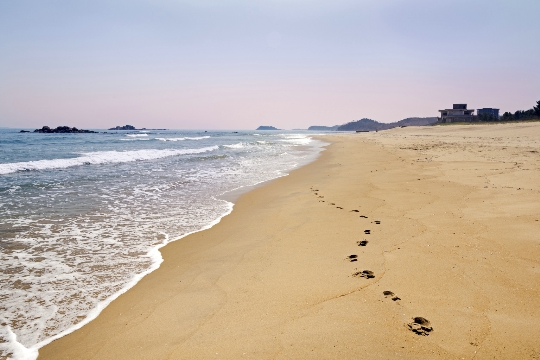 To go on holiday to North Korea -the company is very doubtful, but some advanced travelers puzzled by this and quite successfully cope with the intended purpose. Resorts in North Korea does not exist in principle. There's even a simple independent travel will not be able to pass route. Each tourist is attached tightly to enter the interpreter-guide and driver who vigilantly watch to their wards did not do anything extra or simply not turned off the route in an alien Juche direction.
How to get there?
Entry to North Korea allowed for residents of Russiaonly by air, and the only flight Air Korio Vladivostok Airlines - Pyongyang. Pre-existing flights from Moscow to the capital of North Korea North Korea have been banned by the government in 2000.
Activities under the cover
Tour itinerary of any city, "non-resort"South Korea prepared in advance with the relevant authorities, and offers no special features to discuss. Schedule stay united and also includes early, lunch and dinner a couple of attractions in the vicinity of the hotel 19 hours. No separate trips, photo shoots and other excesses in the tour will not take on North Korea. Visit the shops and shopping - a utopian idea for North Korea. Not a resort, but because foreigners can and do refuse the entrance to the point of sale. However, the oversight of "guides" in a rather peremptory form suppress all attempts to contact with the population and the penetration depth of local realities.
Hold local ideas
The mausoleum of the great leader Kim Il Sung - the mainpoint of interest in North Korea's capital. At the resort, and there does not seem - visiting rules are particularly strict and must be respected scrupulously. At the entrance is necessary to put in a locker all but points buttoned all the buttons available and go through the X-ray and metal detector. A huge statue of the leader anticipates the entrance to the room with the body, and the purchase and laying a bouquet to her foot - a mandatory part of the visiting regulations.
Photo