Solomon islands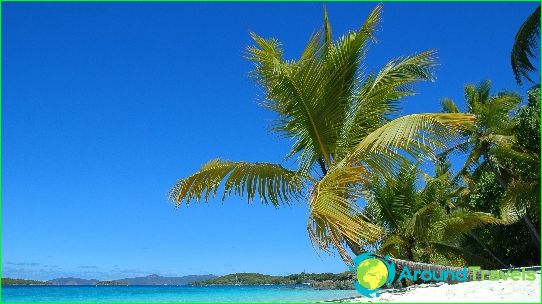 In the southwest Pacific, east of NewGuinea, the Solomon Islands government is located. It is situated on the eponymous archipelago and other islands in the group. In total, the country has 992 islands. Their total area is about 28 450 km. sq. Solomon Islands has a varied topography. There's active and dormant volcanoes, coral reefs, hot springs, rivers, etc. Active volcanoes -. Bagan and Balbi. The Solomon Islands are located in seismically hazardous area. There occasionally earthquakes that trigger tsunamis. The last major earthquake in 2011
The largest island is Bougainville,Malaita, Isabel, and others. The city Honiara on the island of Guadalcanal is considered the capital of the state. He stands out in particular metropolitan areas. As part of the state distinguish nine provinces. Previously, Solomon Islands were considered overseas British possession. The state gained independence in 1978. Its head is Queen Elizabeth II. The islands of the British monarch is the Governor-General.
climate Characteristics
Solomon Islands are in the zonesubequatorial climate. Here is dominated by wet and hot weather. All year round the temperature does not drop below 24 degrees. The islands fall more than 2300 mm. of rain per year. Slightly cooler gets in the middle of spring, when blowing south-east trade winds. Relatively dry weather lasts until November. In winter the islands affected by the northwest monsoon, which bring with them heavy rains. During this period, the humidity reaches 90% of the country.
Nature islands
Almost the entire territory of the island nationcovered evergreens. Among them are rubber plants and palm trees. The banks are covered with mangrove forests and dry savanna areas spread. It is home to many interesting fauna:. Crocodiles, bats, lizards, etc. The birds are abundantly present parrots and wild pigeons. Total in the country home to over 170 species of birds. Here there are large populations of butterflies, giant frogs, lizards, rats and snakes.
The most attractive for tourists is the underwater world of the Solomon Islands. In the depths of the sea hiding coral formations, wrecks and fallen aircraft.
Inhabitants of coastal areas are dolphins,sharks, barracuda, tuna and other Solomon Islands -. this is a great place for diving and fishing. The bottom has a complex relief, shown caverns, caves and walls. All these natural formations are of interest in diving.
Photos Solomons