Seoul - South Korean Capital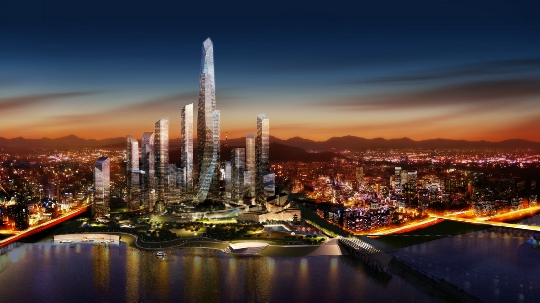 The difference between the two Koreas is just fantastic! North of it, as it were stuck in the Soviet past, barely advances in technical innovations and progress. But its southern neighbor left far behind many of the major powers. Seoul, capital of South Korea's amazing, the main proof.
Description it is subject only to the pen, or rather,plate of modern science fiction. Where else can you see so many gadgets, lotions futuristic - like helipads on the roofs of houses in the city center. And next to them the ancient buildings in traditional style, numbering more than one century.
Historical background
Seoul - the largest city in South Korea,He further claims to be the financial and cultural center of not only the country but also across Asia. The capital has the interesting name-description as a "city of contrasts" and "City of paradoxes."
In the XVII century BC here there were first settlements of people. City Vireson, occupied the territory of modern Seoul, was the capital of Baekje state. Current status he received in 1948 with the acquisition of South Korea.
Shopping in Seoul
On the map of the city easier than ever to find a place where unfolded major metropolitan trade:
Myeong-dong Street - shops of branded shoes and clothing;
Street Insandon - antique shops;
Gallery Ghana - creations of contemporary artists and sculptors.
Well, at a flea market you can find everything you wish for a tourist, from interior to the art, antiques and ancient coins, refrigerators, and Buddha statues.
Cultural attractions
Funny pictures remain on the memory of touristswho visit Seoul with children. Such companies can not miss "Lotte World", which is among the five largest indoor parks for children and adults - the so-called amusement parks.
For younger visitors there in Seoul and otherplaces of interest, such as the "Grand Park" or "Seoul Land." Adults Gambling travelers, perhaps, the first thing they want to get on the racetrack or in the local casino Seven Luck.
Seoul Palaces
Their magnificent exterior views and a rich interiorfurniture will appeal to representatives of the beautiful half of the tourist group. In the capital of South Korea Changdeokgung Palace remained close to them no less than the famous ancient stone bridge, and is considered the most beautiful Gyeongbokgung palace complex.
Photo