How to fly from Seoul to Moscow?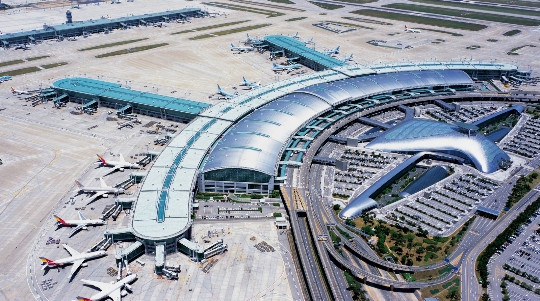 In Seoul, you could see the palace Changdeokgung,admire the city from the observation deck TV Tower Seoul Tower, stand on the bridge of the "Fountain of the Rainbow", a ride on the ice rink and various attractions "Lotte World" amusement park, visit the Museum of optical illusions, the National Museum of Korea, or on horse racing at the racetrack, a closer look with sea creatures at the Aquarium "sea World", admire the exotic plants and rare flowers in the park "Yongsan Family", to try their luck in the casino "Seven luck"? And now you intend to fly to Moscow?
How to fly from Seoul to Moscow on a direct flight?
South Korea's capital away from the Russian capital6,600 km, and this distance can be overcome by 9 hours air. For example, on board an aircraft belonging to "KoreanAir", you will spend 9:00 5 minutes and with "Aeroflot" you will spend on the road 9:00 15 minutes.
Turning to the cashier, ticket for Seoul-Moscow youasked to pay at least 24,200 rubles (at that price you can buy tickets in June, July and August). On average, tickets on this route cost 42,000 rubles.
Flight to Seoul-Moscow with transfers
If desired, can pave the path for you toGiven the flight to Moscow in Tokyo, Beijing, Shanghai, London, Frankfurt, Abu Dhabi. For example, when flying through Doha ( "Qatar Airlines", "S7"), you will spend on the road of 25.5 hours (standby - 8.5 hours), via Amsterdam ( "KLM") - 34,5 hours (standby connections make more than 19 hours), via Beijing ( "Korean Air", "S7") - 17 hours (waiting - almost 7 hours), via Abu Dhabi ( "Etihad Airways") - 39 hours (in anticipation of the second flight have to spend 21 hours ), through Shanghai ( "China Eastern Airlines") - 14 hours (waiting dock - 2 hours), via Hong Kong ( "Cathay Pacific") - 28 hours (standby - 13 hours), via Bangkok ( "Asiana Airlines", "Transaero 16 hours (waiting dock - - only 30 minutes) Turkish Airlines) - ") 17 hours (before planting slightly more than 1.5 hours), through Istanbul (on the second flight, you will have in store."
Selection of the airline
Flying towards the Seoul-Moscow dealThe following airlines carrying passengers on the Boeing 777-200, AirbusA 340-300, Boeing 747-400, AirbusA 321-200 and other aircraft: "Korean Air"; "Aeroflot"; "Delta Airlines"; "KLM"; "Asiana Airlines".
Fly from Seoul to Moscow offers fromIncheon Airport (ICN), which is located at a distance of 70 km from the center of Seoul (on his way train shuttle A'REX). Here you will not have difficulties in obtaining the required information - at the airport, it is duplicated in English. At the disposal of the travelers are shops, cafes and restaurants. In addition, here you can use the free Internet access, shower and spend time in the recreation room.
What to do in an airplane?
Long flight and allows you to sleepfinally decide which of the relatives to present the gifts from Seoul as a Korean technology, ginseng tea, cosmetics and liquors based on ginseng, lacquer boxes, decorated with mother of pearl inlays, ceramic and porcelain ware, Korean fan (puchhe), Korean pillows filled with buckwheat husk, wooden masks.
Photo