Prices in Seoul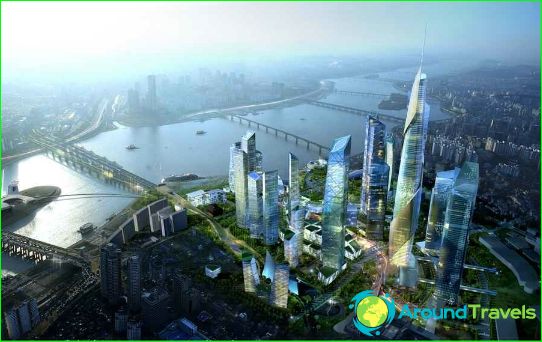 The main city of South Korea is Seoul. This is an interesting city, where ancient buildings harmonious look next to new skyscrapers. Business and cultural life of the country is concentrated there, so prices in Seoul than in other cities in South Korea.
In South Korea used its own currency. Monetary unit is called out. Distributed banknotes of 10 000, 5000 and 1,000 won.
Accommodation in Seoul
In the city there are hostels, apartments, hotels,villas. Accommodation is possible in hotels of different star. Rent a room for the night in 3 * hotel costs about 1000- rubles. Rent a room in an apartment will cost 1300 rubles per day. Most tourists acquire tickets to Seoul, which suggest the excursion program and accommodation. Cost of the tour is a minimum of $ 1,700 excluding prices.
Seoul Transportation System
The city operates the metro, consisting of 9branches. The fare depends on the distance. Minimum ticket price is 1,000 won. The price of the bus ticket is 1,150 won. During a trip in a multi taxi you have to pay out in 1900 for the first two kilometers. Next, for every 144 m incurs an additional charge 100 won. In Seoul, there is a taxi superior. In the first three km trip takes 4,500 won.
What to buy in Seoul
Tourists in this city a good guaranteedshopping. Branded clothing and footwear is better to buy in the shops on the street of Myeongdong. Items from previous collections are sold at deep discounts. Antiques and vintage trinkets can be found in boutiques in the streets of Insa-dong (Seoul Center). Souvenirs in the form of fans, figurines and boxes are cheap - for 3000-4000 out. electronics enthusiasts are waiting for markets Technomart and Yongsan.
tourist Meals
Food cost depends on the level of the restaurant. In institutions of fast food, budget cafes and street stalls average score equal to 2000-9000 won. In restaurants, the middle class can eat well for 8000-15000 won.
Excursions
City tour of 8hours, includes a visit to the royal palace Kёndokkung, TV tower with a teddy bear museum, Insadong Street, the residence of the president. The minimum cost of a trip is $ 33. Visit the zoo Kvachon available for $ 5.5. A ticket to the national concert Miso is $ 44. The aqua park Ocean Wold 8 hours with the whole family would cost $ 300.
Photo