What to do in Seoul?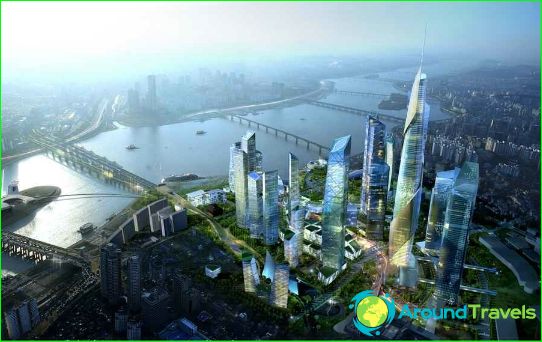 Seoul - a metropolis, which hosts important events, to build a career and making a fortune.
What to do in Seoul?
See the sights located near Gwanghwamun Station - Gyeongbokgung Palace, Gwanghwamun Gate, the National Folk Museum and the National Palace Museum,
To visit the Museum of furniture (it is an important architectural monument, which holds an interesting collection of exhibits);
To visit the museum under the open sky - Bukchon Hanok Village, which is located in the historic area of ​​the city;
Walk around the block Insadong, go to one of thenumerous art galleries and antique shops (here you can purchase furniture, paintings, ceramics and wood) and visit the old tea houses and restaurants;
Go to the best panoramic restaurant Korea - Walking on the Clond.
Things to do in Seoul?
Closer acquaintance with Seoul can be a walkthe historic city center, where the focus ancient temples and palaces, including changgyeonggung and Changdeokgung. In addition, it is worth to admire the ancient palace Gyeongbokgung complex (the main royal residence).
Taking a walk through the historic center, you can see the Korean house, which regularly pleases its guests with costumed performances.
Great place to relax - Mount Namsan,located in the heart of Seoul: there is a museum, a theater, a park and the Seoul Tower, an aquarium with marine life and the Botanical Garden, planted with exotic plants and established unique architectural fountains.
For restaurants with European cuisine, cozy cafesand shops with clothes by famous brands, should go to the street Itaewon. And those who wish to purchase large equipment, clothing and souvenirs, Gangbuk district is worth a visit. Luxury boutiques, restaurants and all kinds of entertainment venues to be found in the area of ​​Apgujeong and the main street of Rodeo Street.
Well, you can spend time in the park "LotteWorld ", located in the modern center of the capital - Chamsile: here you can see the movie premieres in theater, visit the ice rink, restaurants and shopping malls, as well as a ride on the many attractions.
Active and extreme tourists should be surevisit the park "Everlend", where you can ride at a fairly extreme rides, as well as go on a little safari. Visiting Water park "Caribbean Bay", you will be able to drive on water attractions, as well as surf the waves with artificial pools.
Lovers of nightlife should look atHongdae area: here you can spend time in the many bars, restaurants and nightclubs. Pozazhigat under electronic music can be in M2 clubs, Blue Spirit, Joker Red. And you can go to the hip-hop clubs Hole or Velvet Banana.
Arriving in Seoul, you'll be able to look atperformances of dance groups with costumed show, go on an excursion to the ancient palace, leisurely walk through the picturesque parks, to make a good shopping at local malls.
Photos where you can go to Seoul