Holidays in Sri Lanka in January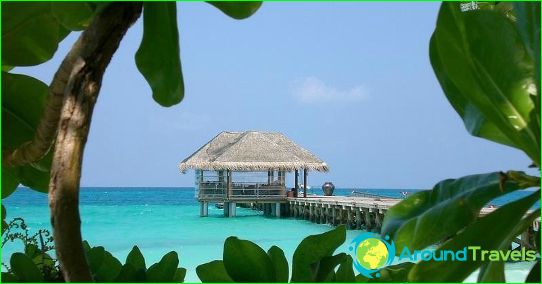 Weather in Sri Lanka in January allows forI want to enjoy the rest, in spite of the fact that not every day is ready to please the tourists with good weather. So what are the characteristics of the region on climate can be identified?
In January, in many regions of Sri Lanka noticeablysignificant influence of northeast monsoon, which brings rain and wind, so during the holidays are not just solar, but also on cloudy days. In Trincomalee afternoon air can warm up to + 27C, and at night - up to + 24C. On the island of Jaffna during the day the temperature can reach + 28C, and at night can drop to + 23C. However, the rest are at this time is not comfortable, since both areas are subjected to the showers. The amount of rainfall varies from 267 to 365 mm. In addition, the humidity level rises significantly.
The central plains are drier, but theygets. For example, in Kandy falls about 176 mm of rainfall. The temperature during the day in Kandy can be + 27C, at night + 18C. In Nuwara Eliya, the resort is situated at an altitude of 1885 meters above sea level, the temperature ranges from bar + 11C to + 19C, but in January can be a total of eight cloudy days.
Rest in Colombo in January quite comfortable: daytime temperature is + 30C, and the night + 22C. In addition, precipitation occurs every six days. This pattern prevails, and in the south-west: in Halle, Wadduwa, Kalutara, Beruvella, Hikkaduwa.
Beach holidays
Sea in January in Sri Lanka fairly quiet. At the same time, the waves can get up on some beach in Kalutara, Colombo, Beruwela, Bentota, Negombo. Ideal place for diving are Unuvatuna, Hikkaduwa, Dalavella, Weligama. Ocean warms evenly, and the approximate temperature of + 28C.
Holidays and festivals
Holidays in Sri Lanka in January can bereally unusual. Sri Lanka has an amazing cultural heritage, in which you can note the Christian, Islamic, Buddhist and Hindu roots. However, local festivals and celebrations "floating" date.
In January, held "Duruthu-Perahera" - an importantholiday, which marks the anniversary of the Buddha's arrival in Sri Lanka. It is believed that the Buddha visited the island 2500 years ago. The main ceremony held in the vicinity of Colombo near the temple of Kelaniya. Gangaramya Temple holds hits "Navam" and the pilgrims have the opportunity to venerate the relics.
Photos holiday in Sri Lanka