Holidays in Sri Lanka in May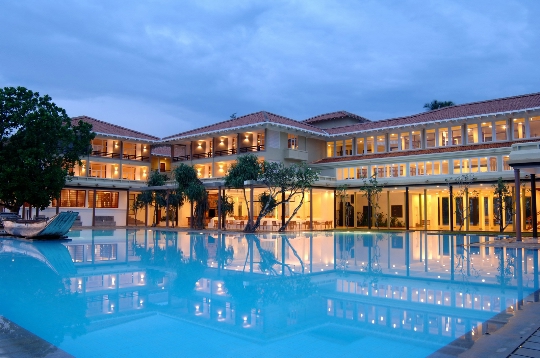 "Blessed land" - it's so beautifulis the title of the island of Sri Lanka, if translated from Sanskrit. With this immediately agree to tourists all over the world, just enter the promised land. Even on the approach to the island, through the portholes windows, magnificent views: the endless strip of beaches, blue sea vistas, dark-green or emerald jungle.
Tourist, choose a vacation in Sri Lanka in May, and will have time to enjoy the hot sun and paradise pastime in the warm ocean waters, and excursions to places of mystery.
Weather conditions in May
The last month of spring is a transition,approaching rainy season, which speaks about the occurrence of the low season. Therefore, the prices of tickets are falling, leisure is much smaller. Come here those travelers whose main purpose becomes acquainted with ancient culture and Sri Lankan history, rather than merging with the infinite nature of the local beaches.
Temperature remains true to the traditions and in May: the same figures, the air +31 ° C, water is +28 ° C. Only the number of the celestial water, rain and showers, increases in her eyes.
Harvest Moon
Tourists came to rest in May, will be able tojoin the celebration is very important for all Buddhists of the day, called the Wesak Full Moon. The main celebrations are held at night, but thanks to the paper lanterns, candles and other light sources, the night turns into day. Traditionally Sri Lankans go to church, listen to the stories of the monks of the Buddha's life. Around the island are organized colorful procession in which with pleasure take part and tourists.
The ancient capital
Rainy weather should not be an obstacle toobtain new bright impressions from a holiday in Sri Lanka. You can take advantage of the weather and the time to go on an excursion to the ancient city which 1000 years ago was the capital of the state.
Anuradhapura slightly open some of their secretscurious tourists. First of all, it should be to explore the Old Town, which contains most valuable monuments of the country's history. Surprise Dagobah, in these ancient buildings Buddhists kept their relics, and now you can still see stone statues of Buddha. It is also possible to bow to the sacred Bodhi tree, is the oldest on earth. Specially built around the Mahabodhi temple. Take a break from experience, try the local cuisine delicacies and buy souvenirs can be on the territory of the New Town.
Photos holiday in Sri Lanka