Alone in Sri Lanka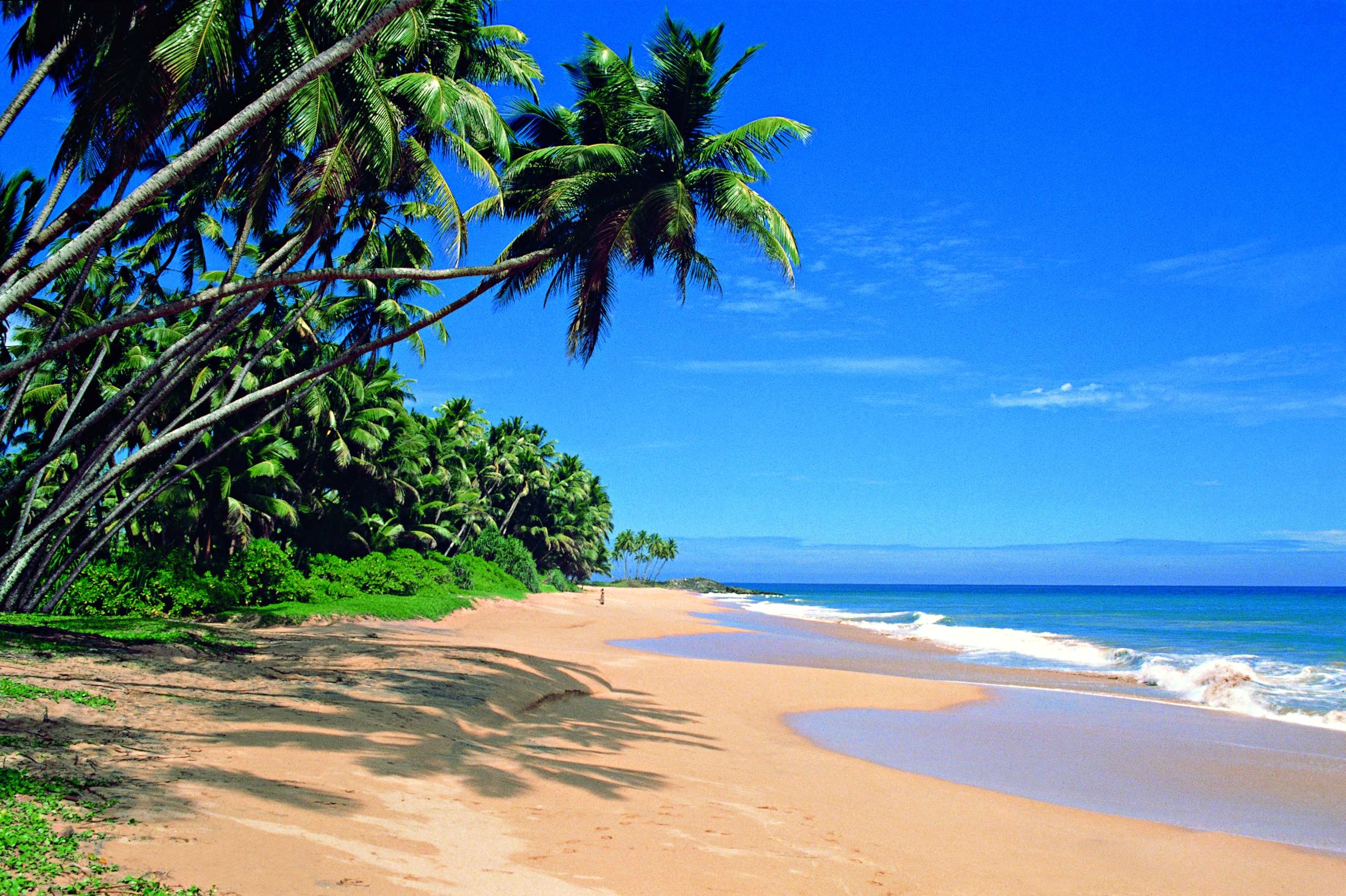 Paradise Island, adrift in the Indian Ocean,is not only famous Ceylon tea. Its coast in the right season - the perfect place for a leisurely beach holiday in total harmony with pristine nature and interesting excursions - a worthy occupation for those who are not used to mess around, even on vacation. Alone in Sri Lanka and surfers flock - during the season winds on the island comes perfect weather for the conquest of the ocean waves.
entry formalities
Visa and organized for tourists and for thosewho fly alone in Sri Lanka may be obtained electronically on the ETA website. By completing the questionnaire, would have to wait for 24 hours and, if the answer is positive will come, pay online fee of $ 30. The printout of the visa must be in paper form for presentation at the border. Visa possible upon arrival at the airport, but it is expensive at $ 5 and usually takes a lot of time.
In Sri Lanka it banned import duty-free cigarettes, but customs officers rarely inspect the luggage of tourists, so a couple of blocks for their own needs it is possible to put in a suitcase.
Rupee expenditure
Dollars and euros can be exchanged for Sri Lankanrupee in banks or exchange offices Airport, where, oddly enough, have one of the most favorable rates. If you keep a check, will be able to convert back unspent local currency, especially since their removal from the country is prohibited.
Imported foreign currency must be declared. ATMs are in big cities, but will be able to pay by credit card is not everywhere, and therefore should have a supply of cash.
Going alone to Sri Lanka, have to book hotels, transport and use to buy groceries. Prices of goods and services on the island - one of the lowest in the region:
Bungalow on the beach with a minimum of amenities will cost 20 $ -30 $ per day, mid-range hotel - 40 $ -70 $ and an apartment or room in an expensive hotel - 70 $ -130 $.
It can be cheap lunch at a roadside cafe, butThis compromise their own health. 4 $ -10 $ USD will cost per meal on average cafe excursion places, and from $ 10 starting price for the dish in restaurants.
During a tour of the elephant nursery will have to pay only $ 15, jeep ride to the national park will cost 25 $ -30 $, and the boat trip to Coral Island, "pull" at $ 40.
valuable advice
Alone in Sri Lanka can do andshopping. Typically, the object of desire of tourists - local gems. Do not buy them on the street from dubious sellers and buying a piece of jewelry in a store, it is important to ask for a certificate and a cash voucher.
It should be borne in mind that the Russianlaw prohibits the possession of precious stones rimless and not certified in Russia, so that buying a ruby ​​or sapphire, the traveler automatically falls into the "risk" to the Russian customs.
Photo