What to bring to Sri Lanka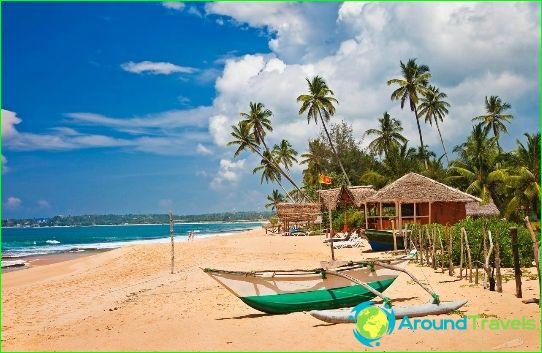 Deciding to relax in Sri Lanka, think carefully about the contents of his luggage. It is an exotic country, where you get a lot of vivid impressions. But usual there may not be for you things.
Taking with them the required attributes, youavoid trouble during the holidays. What to take on Sri Lanka in the first place? Please take care about clothes. Choose the most comfortable and lightweight products. It is best to endure the heat in clothes made of cotton or linen.
Necessary things
In case it is necessary to put a couple of gizmos with lightlong sleeves that help protect the body from the scorching rays of the sun. During excursions to Sri Lanka's churches encouraged to wear things, covering the shoulders, back and knees. You definitely need a hat: baseball cap, straw hat or panama.
Sri Lanka - a paradise for lovers of a good beach holiday. So do not forget the classic set of vacationer: swimsuit or trunks, towel, flip flops, sunglasses and sunblock.
In the mountainous areas of the island there are frequentrain and cool nights. Going there, take warm clothes, waterproof shoes and umbrellas. If the program includes trekking, you need shoes, socks, light cap, jeans, raincoat. Tourists vacationing on the island are advised to take mosquito means: sprays, creams, pencils, etc. In Sri Lanka, a lot of mosquitoes, which greatly annoy travelers..
First aid kit for a trip to Sri Lanka
The first place among the things need to borrowfrom sunburn. It is also important to have a drug from digestive tract diseases. In the case of headaches and colds grab the appropriate means.
What money to take a trip
The national currency of Sri Lanka - Lanka Rupee. You can bring any currency and then easily change it in the bank. ATMs are available in every city in the country. Large stores accept international bank cards. Sri Lanka is considered quite expensive Asian state. But if it is reasonably relate to shopping, you can get a small amount. With a need to take money at the rate of $ 25 per day for each trip participant. The costs are largely dependent on the chosen hotel and resort. Active entertainment, food, shopping and sightseeing - these are the main items of expenditure of tourists.
What else to take on Sri Lanka
For comfortable travel in a tourist should belittle things like player MP3, refreshing towels, camera, charger, USB flash drive, a small flashlight. About these things better to take care in advance, than to search for them in a hurry in the local shops.
Photos essentials