Dushanbe Airport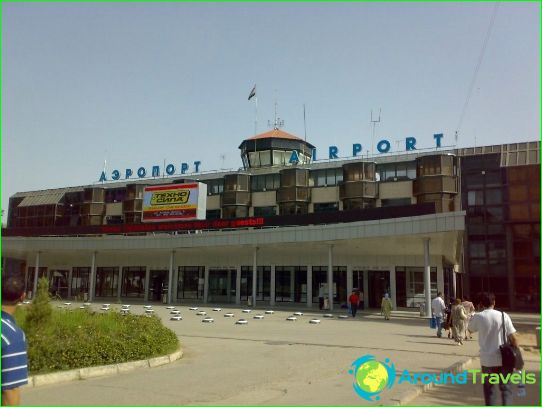 The international airport in Dushanbe has the statusClass B, and cooperates with 15 airlines of the world, among them the well-known Russian airlines "Aeroflot", "UTair", "Yakutia", "Ural Airlines" and other companies. Daily flights depart from the airport to more than 20 destinations and around the world. Its runway is covered with asphalt, it has a length of 3.1 kilometers, which makes it possible to make the aircraft take-off weight of up to 170 tons.
Aerodrome Dushanbe airport is also used by the Air Force of Tajikistan.
History
The first airfield and aerostantsiya in Dushanbe werefounded in 1924, and five years later, in 1929, opened the first Stalinobad Airport (old name of Dushanbe). The current airport complex was put into operation in 1964.
Since then, the airport has repeatedly producedreconstruction and technical re-equipment of the airport complex. Constantly updated fleet, strengthened runway airline and expand the geography of flights.
Today it is a modern airport that meets the requirements of international standards.
Tools and Services
Comfortable passenger terminal in DushanbeAirport has a full-service, to provide passengers with a comfortable stay in its territory. Right at the entrance to the terminal premises located electronic scoreboard with information on incoming and outgoing flights.
On the territory of the passenger terminal workInformation Office, cooperating with other airport services, where you can obtain detailed information on any subject. It is also the ticket offices, print kiosks, shops with souvenirs, cafes and bars Fast Food. The services offered to passengers room mother and child, luggage storage, currency exchange. There are carts for transporting luggage, rooms increased comfort for vip-passengers wireless internet. Currency exchange and ATMs.
Transport
From the airport in Dushanbe established movementurban transport. Regularly, every 10 - 15 minutes from the station square go city bus №8, trolley bus №4 and minibuses "Gazelle", following on routes №№ 7, 8,14,16. In addition, our services offer the city taxi service.
Photo Dushanbe Airport