Dushanbe Areas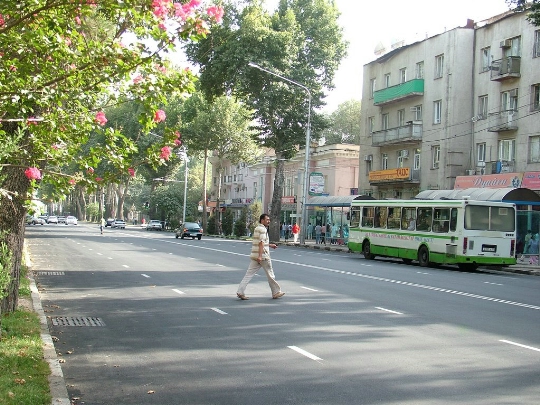 Dushanbe areas reflected on the map the capital of Tajikistan, and have the following names - Sino Somoni, Shohmansur and Firdausi (each of them has its own administration in the form of regional Hukumat).
Description of the main areas of Dushanbe
Sina: guests can spend time in the city park "Poytaht Gods" - they then entertained with concerts, fountain show, rides "Jupiter", "Pirate Ship", "roller coaster".
Shohmansur: famous for its eponymous park (for guests provided nooks for relaxing, walking paths and lanes, playgrounds, and a line of children's railway, as well as a clubhouse and catering points) and the market (the tourists will be able to get nuts, fruit, rolls of fabrics, costumes, decorated Tajik ornaments, spices as cardamom, pepper, cloves).
Firdausi (central district): popular with visitors Tajik capital thanks to the Russian Drama Theater named after Mayakovsky (today the theater's repertoire includes about 400 works of world classical and modern drama), Tajik Drama Theater Lakhuti (in the repertoire present as world classical plays and works of national drama - guests can attend the plays "Oedipus", "Somoni" and others), Victory monument (height 2 marble stelae - 25 m, on the background of this monument is to make a few photos), tea house "Rohat" (you can not only enjoy the Tajik dishes and fragrant green tea, but also to admire the painted walls and ceiling).
Dushanbe Attractions
The tourists will be invited to visit the MuseumAntiquities of Tajikistan (guests will show the statue of "Buddha in nirvana", as well as wall paintings and articles of the Hellenistic era, it is worth considering that on Mondays the museum is not working), view the Presidential Palace, surrounded by fountains and flower arrangements, go to Rudaki Park (there are places for outdoor games, fountains, beautifully illuminated in the evening, and attractions; you can wander along the alleys or picnic) at the Komsomolsk lake (in addition to relaxing on the lake, you can visit the sports complex, located next to it) to the Hissar fortress ( We have survived gate with cylindrical towers, and between them - an arch).
Where to stay tourists
It is worth considering that many hotels were builtin Soviet times, which affects the appearance and interior decoration. Furthermore, some of them can boast clock hot water (numbers in them cost less than $ 50 / day).
In Dushanbe, the tourists will be able to find a centerupscale accommodation facilities that meet the 4 * and 5 * - they are comfortable, spacious, there is the necessary modern appliances and furniture + offers guests the opportunity to enjoy in their territory pools, saunas, gyms: the cost of living in them will cost $ 100-250 / day (pay attention to the "Asia Grand Hotel", "Taj Palace Hotel" and other hotels).
Photo Dushanbe districts