Emblem of Tajikistan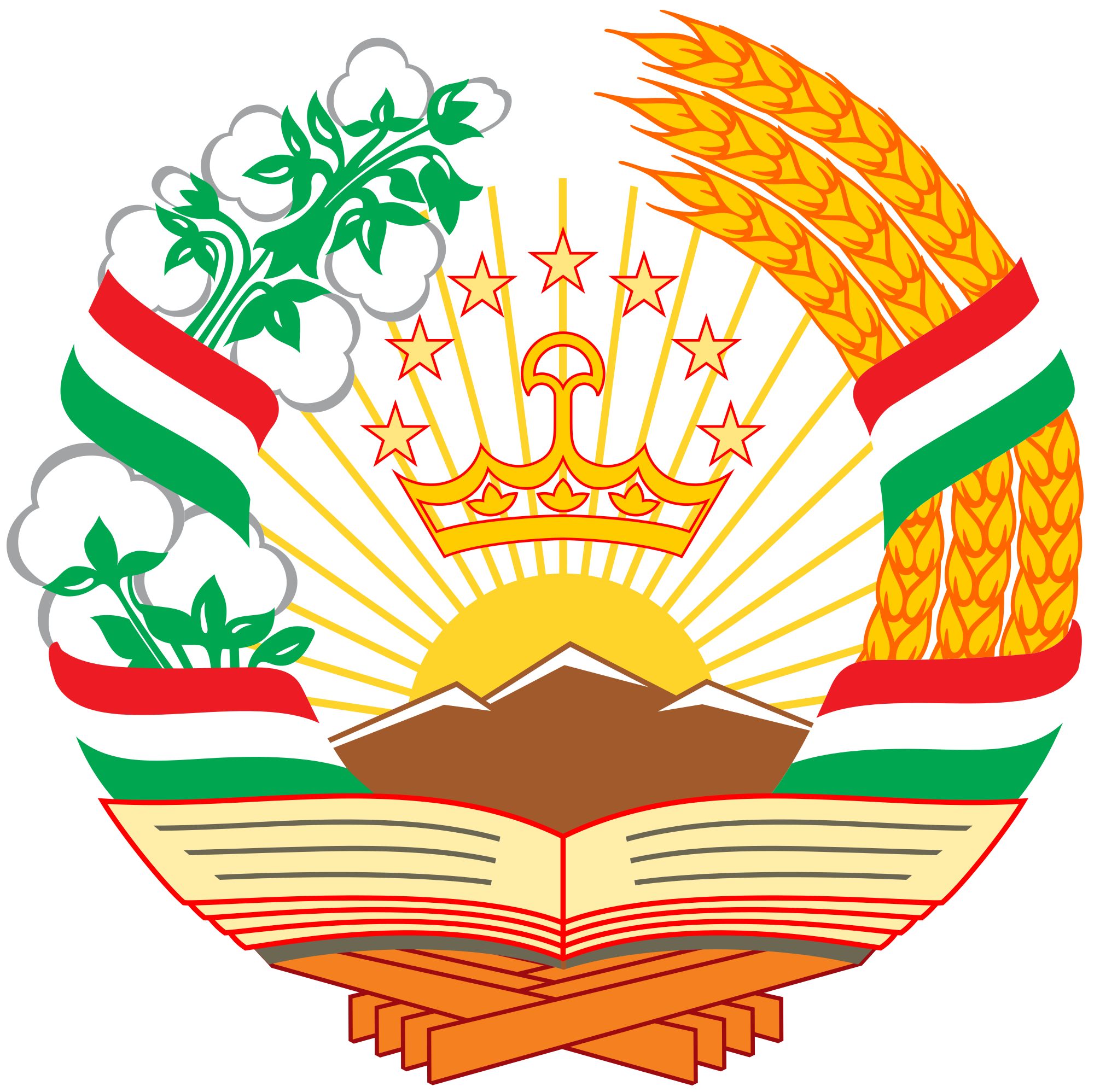 It is clear that all the republics which were at one time inthe Soviet Union, have experienced what it means to be independent, did not actually have the right to their own state symbols, but rather imposed from above and drawn like a blueprint. Oddly enough, but the coat of arms of Tajikistan has retained the main features of the main character of the socialist republic, despite the fact that in the 1990s there was an attempt to introduce radically different image.
New old coat of arms
December 28, 1993 approved a new emblem of the free state of Tajikistan. It is possible to allocate new characters already familiar to residents of the country and its neighbors:
stylized golden crown;
semicircle of stars;
sunrise over the mountain peaks;
wreath framing the central bodies;
book on a stand at the bottom.
Chief character of this country has a number of options that are used in various cases, including the black-and-white image, color and volume.
Details of the Soviet past
Tajikistan during the years of Soviet power had visitedand an autonomous republic, and a republic within the vast country called the Soviet Union. In the first years of accession to the Union emblem image has changed quite frequently, every five years, and even more often. Stability came in 1940, a new main character survived until the end of October 1992. It was his individual parts moved into a modern image, in particular, wreath framing the central images and symbols, - it was (and is) made of cotton with opened bolls and ears of ripe wheat. The second element of the coat of arms preserved - the rising sun as a symbol of new life looking to the future.
independence symbol
In 1992, with the acquisition of independence"Conciliation" as it was called, the session radically different image of the main Tajik emblem was approved, although wreaths and attended sunrise. The centerpiece of the coat of arms of Tajikistan took a winged golden lion.
According to ancient myths that existed inTajiks, Persians, and Indo-Aryan peoples, the winged lion symbol of divinity, strength, power, power. He first appeared in Mesopotamia, from left to travel to Iran and Central Asia. In addition, the lion was the hero of many myths, archaeologists during excavations of the ancient Iranian city of Habis found standard (age 3000 BC), which is a beautiful and powerful animal was shown.
Unfortunately, modern man was stronger, the new government of Tajikistan made a major symbol of the golden crown.
Photo