Traditions Tajikistan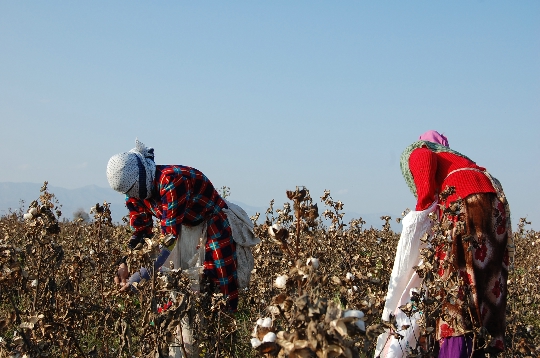 Alpine Tajikistan is not too popular withtourists, but those who visited its towns and villages, celebrate the uniqueness and originality of the local people and their customs. For the uninitiated, the tradition of Tajikistan may seem very similar to the Islamic regime in any other Muslim country, but a closer study opens many individual features.
Eastern teahouse
Tajiks, like many other peoples of CentralAsia, there are a kind of men's clubs, where it is assumed to discuss news, share experiences, make deals and, finally, just to drink green tea to escape the midday heat. Teahouse existed for several centuries ago and today have not lost their importance. Tajik teahouse tradition prescribe attend only to men. Here, drink tea and decide important questions, and visitors bring in the tea-house news and interesting stories about other countries and lands.
Spring is coming. Spring road!
Tajik New Year called Nowruz and itscelebrate the vernal equinox. It coincides with the beginning of agricultural work and serves as a symbol of renewal of nature and man. In the old tradition of Tajikistan during Navruz accepted generously cover the tables and organize games and festivities.
Holidays snowdrops and tulips are associated withflowering mountain valleys and celebrate with equal panache. Frequent guests of such feasts are wrestlers who organize competitions on national wrestling "gushtingiri".
Folk Crafts
Tajiks have always had a reputation for skillful weavers andthey manufactured silk and wool fabrics were appreciated far beyond the borders of the country. Weaving was a lot of men, and they became the most unsurpassed masters for the production of bright and colorful paintings, of which sewed costumes.
Tajikistan Traditions are preserved andmanufacture of jewelry and pottery. As a souvenir of the country can bring national embroidery or forged statue, skillfully carved from wood or alabaster figurine painting.
Useful things
Tajik traditions do not allow a woman to be alone with a man.
During the welcoming handshake left arm should be attached to the chest, to show respect to the interlocutor.
Bargaining on the bazaar is not only possible, but necessary. Compliance with this tradition of Tajikistan will reset the price and establish a good relationship with the seller.
Photo