Airport in Nairobi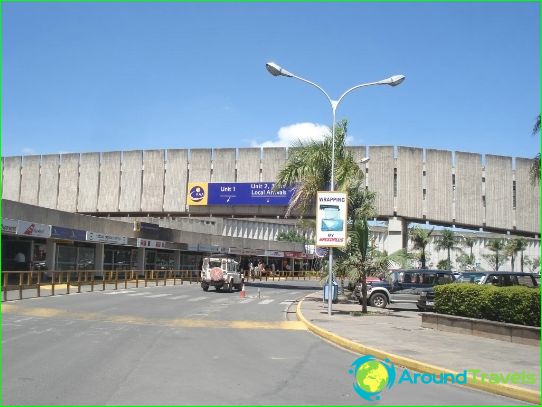 Airport Nairobi - Kenya's Capital AirportIt is located about 15 kilometers from Nairobi. It is named after the first president of the country - Jomo Kenyatta. The airport is connected by air links with more than 50 cities around the world. For airline Fly540 Kenya Airways and the airport is the main hub.
Airport in Nairobi is located at an altitude of 1624 metersabove sea level. He has only one runway whose length is more than 4 kilometers. Each year, through the Jomo Kenyatta airport passes around 6 million people - is the ninth figure for the whole of Africa.
History
Nairobi Airport began its history in 1958year, it was then in March was the grand opening of the airport. After Kenya gained independence, the airport was named - Nairobi International Airport.
In 1972, the airport was able to get a closecredit for expansion of the airport and improve the quality of service. On borrowed money new passenger and cargo terminal building police and fire services have been built, as well as the construction of new taxiways and rebuilt the road leading to the airport terminals. The entire reconstruction project cost about $ 29 million.
In 1978, the airport was called the first president of the country - Jomo Kenyatta.
Terminal and Services
Nairobi Airport has 2 terminals, the oldterminal is used Kenya Air Force. It is often called the old airport. The second terminal is completely a passenger, there are three sections, which are responsible for the arrival and departure area of ​​international and domestic flights. In terms of the construction of the fourth section, but the fire that occurred in 2013 slightly slowed down construction.
Nairobi Airport is ready to offer its guests all the necessary services. Where you can find cafes and restaurants, ATMs, luggage, mail, etc.
On the territory of the terminal there is a medical center and a pharmacy, and there are shops that offer various goods.
Transport
It can be reached in several ways from the airport to Nairobi. From the terminal building regularly depart buses taking passengers to the city center.
More expensive, but comfortable option - a taxi. By taxi, you can reach any point in the city.
Photos Nairobi airport