Airports in Brunei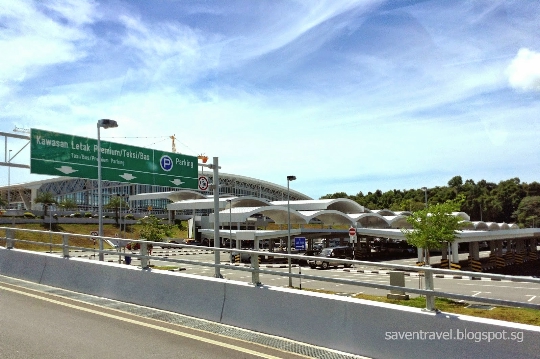 The only international airport BruneiIt located in the north-east of the country. It was officially opened in 1974 and can receive up to two million passengers a year. However, not too easy visa system adopted in Brunei does not serve as an additional argument in favor of a visit to this Asian country.
The same Russian travelers, who arehappy owner of a treasured right of entry, have to fly through Thailand and change there for the local airlines flying to Brunei capital Bandar Seri Begawan. The second way - to flight with a connection through Malaysia in Kuala Lumpur. In any case, on the road from Moscow or St. Petersburg will have to spend at least 12 hours in view of the docking.
Brunei International Airport
The only international airport is Bruneias a base for the Royal Air Force of the country. The city where the airport is located, is called Bandar Seri Begawan and the national carrier Royal Brunei Airlines planes fly to Bangkok, Denpasar, Dubai, Ho Chi Minh City, Hong Kong, Jakarta, Kuala Lumpur, London, Manila, Melbourne, Shanghai, Singapore and Jeddah. Also on the tarmac of Brunei airport often appear aircraft carriers:
AirAsia, delivering passengers to Malaysia.
Cebu Pacific, which you can reach the Philippines.
Malaysia Airlines, runs between the airport Brunei and Kuala Lumpur.
Singapore Airlines, flying to Singapore.
International Air Terminal harbor of Brunei was renovated in 2013, when its territory was officially opened a new modern hall of arrival.
Formalities and subtleties
All passengers of the aircraft, flies to Brunei,You have to fill out the form on arrival and departure from the coupon which will be attached to the border the traveler's passport. Medical questionnaire filled in the same place, to be present employees of quarantine control. Importation of alcohol in Brunei - is strictly limited liters per adult, and for trying to drug trafficking guests facing the death penalty. These facts should be borne in mind, passing customs inspection.
Transfer to the city
8 km to the city can be overcome in three ways -on foot, by taxi and by bus. The lack of a sidewalk along the highway makes the first method is almost unreal, but the bus route 34 Traveller delivered to the center of the capital in about half an hour. The stop is located 300 meters from the exit of the terminal after the car park.
Taxis cost around $ 10 (as of avgust2015), but if you have to drive to the airport from the center of Brunei Bandar Seri Begawan, the price is automatically added another half.
Photo