Airports Cape Verde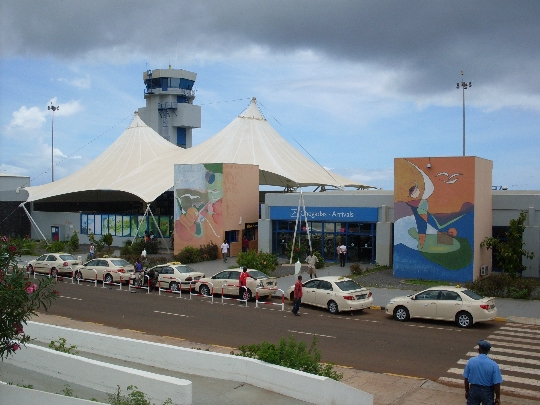 The archipelago of Cape Verde or Cape Verde is locatedin the Atlantic Ocean to the west of the African continent. Sport fishing, great surfing, pristine beaches and unique culture attract and Russian traveler, especially that carried out the flight to Cape Verde Airports possible with only one dock in Lisbon, Madrid or Paris. No direct flights from Moscow or St Petersburg in the Cape Verde is no, and in the sky will have to spend at least 9 hours.
International airports Cape Verde
On the islands of Cape Verde of a sufficiently large number of employees, only two airports have international status, and the capital is not the main:
Home Air Harbor is located on the islandSal 2 km from espargos. The city where the airport is located, is called the capital of the island, but tourists, landed at the airport named Amilcar Cabral, keep heading south to the Santa Maria beaches.
Cape Verde Capital Airport is named after Nelson Mandela and is located on the island of Santiago.
Holy Mary and its resorts
Flights to Cape Verde Sal Island airportperforming Dutch, Spanish, Portuguese airlines and carriers from Morocco, France and Italy. The season here and fly dozens of charters, delivering on the beaches of Santa Maria of Brussels, budapeshttsev, Englishmen and Swedes.
Cape Verde Airport on the island of Sal hasonly one terminal, which can be quite comfortable to wait for boarding a flight. The passengers - duty-free shops, several cafes, a bank and currency exchange.
Unfortunately, the presence of the airport taxi AmilcarCabral can not boast. Transfer usually carries out staff or tourists themselves to rent a car. Office rents cars are located in the arrivals area, and the road towards the beaches of Santa Maria begins right outside the airport gate. The second way to get to your destination - taxis aluguer, which bind together the major population centers, resorts and hotels.
metropolitan area
The new airport of the capital of Cape Verde was opened in 2005 and was given the name of Nelson Mandela. The distance between the city of Praia and the airfield is in a straight line only 3 km away.
Number of landing in the air harborsides are not too high, but you can fly from Praia to Lisbon on TAP Portugal wings to Casablanca - flights Royal Air Maroc, Dakar - Senegal Airlines and Luanda - Angolan airlines. Local airline TACV makes regular flights from the capital of Bissau, Dakar, Fortaleza, the Canary Islands, the capital of Portugal and the Netherlands in Rotterdam.
Getting to the city is easiest on the bus,which are frequent and quite affordable. During a half-hour taxi ride to the islands will have to pay up to 10 euros, but the price may be significantly less if renting a car for the whole day.
Photo