Airports in Kenya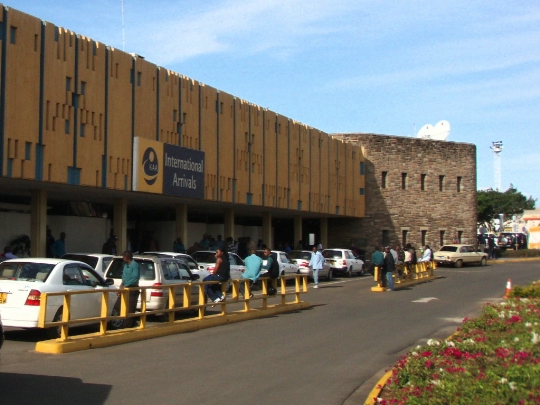 National parks and beach resorts, exoticWildlife and noise of modern cities - in Kenya, you can spend the most memorable in the life of a vacation with friends, family or in splendid isolation. Direct flights from Moscow to Kenya Airports does not fulfill any one of the air carriers. But with changes three times a week to Nairobi via Doha fly Qatar Airways aircraft, Emirates is doing on a daily basis through Dubai, on EgyptAir connects Russia with Kenya via Cairo, and Turkish Airlines - via Istanbul. The journey time is at least 11 hours, taking into account direct.
International airports in Kenya
Of the dozens of airports the right to fly from abroad, provided only a few:
Kenya's Capital International Airport isthe largest not only in the country but in the whole of East Africa. It is located 15 kilometers southeast of downtown Nairobi. Basic airline - Kenya Airways makes every day dozens of regular domestic and international flights.
Eldoret Airport in the west of the country takesinternational cargo flights from Dubai and Abu Dhabi. As passenger air port is in the schedule only domestic flights. The city where the airport is located, is particularly dynamic development in recent years and has a chance to become an important economic center of the whole East African region.
In southern Kenya is air harborthe city of Mombasa. My Airport receives international flights Condor, Meridiana, LOT Polish Airlines and Turkish Airlines from Europe and continental - from neighboring African countries. Official information on the airport site - www.kenyaairports.co.ke.
By the world heritage masterpieces
The town of Lamu on the eponymous archipelago off the coast ofKenya - a UNESCO World Heritage list. Lamu Airport takes only domestic flights from Nairobi to Malindi and other cities - its runway is just kilometer length.
450 km from the capital of the local aviation overcomes less than an hour, but because this air harbor is popular with tourists who decided to relax on the exotic islands.
metropolitan area
Airport in Nairobi is named after Jomo Kenyatta -the first president of independent Kenya. Every year, this air harbor serves at least 6 million. Passengers, and the bulk of flights operated by airlines Kenya Airways. Besides local carrier boards are frequent guests at the airfield - aircraft KLM, Lufthansa, Turkish Airlines, Qatar Airlines, Swiss International Air Lines, Royal Air Maroc, Egypt Air, British Airways, China Southern Airlines, Brussels Airlines and Emirates.
Passengers waiting for a flight, available storesduty-free, cafe and internet. Transfer to the city provide taxi and electric suburban lines. In the arrivals area located office car rental and currency exchange.
All the details on schedules, services, and online scoreboards are on the site - www.kenyaairports.co.ke.
Photo