Andaman sea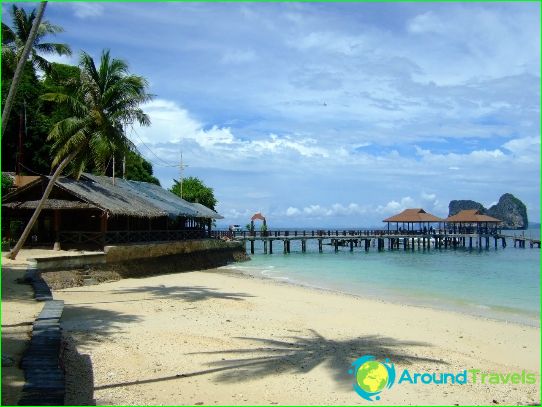 The Indian Ocean is the Andaman Sea,which is attractive for tourists. It is located between the island of Sumatra, the Malay Peninsula and Indochina, Nicobar Islands. Map Andaman Sea allows us to see that it is connected to the South China Sea via the Straits of Malacca. Pool Andaman Sea form of land in countries such as Burma, Thailand, Malaysia, Indonesia, the Nicobar and Andaman Islands.
Geographical features
The water area is small. The total sea area is approximately 660,000 square meters. km. Its greatest depth is 4507 m. The bottom of the Andaman Sea is covered with sand, silt, gravel and pebbles. In the depths there is red clay. Active submarine volcanoes stretching arc to the south.
Volcanic eruptions are frequent causeearthquakes and tsunamis. The most devastating earthquake that caused the tsunami wave occurred in 2004. As a result of disasters in coastal areas have a bizarre rock formations. Coast Andaman Sea sinuous covered plains, hills and rocks.
The climate in the Andaman Sea region
The water area is in the subtropics and tropics zone. The wet and hot climate causes the temperature of the water. In some areas, it is equal to 29 degrees. Throughout the year, the water temperature varies very little, which is beneficial to the growth of corals. In February, the water reaches 26 degrees the temperature.
The currents in the Andaman Sea, seasonal changes: in the winter they are directed to the south-west and west, and in the summer - in the north and east. The pond is characterized by high tides, which in some places reach 7 m. The salinity of seawater is 30-31 ppm.
Undersea world
The region has a very diverse and rich nature. Andaman sea is home to many animals. It is home to mollusks, coelenterates, crustaceans, echinoderms. Among them there are corals, jellyfish, shrimp, lobster, crab, starfish, worms, snakes, and others. In the sea there are at least 400 species of fish. Interesting considered clown fish, butterfly fish, rays, swordfish, triggerfish, and others. The area is well developed fishing. There is fishing for shellfish, mackerel, anchovies and other fish. The waters there are sharks, but their numbers are falling in recent years. On the verge of extinction is the great white shark.
Photos of the Andaman Sea