Porto-Novo - Benin's capital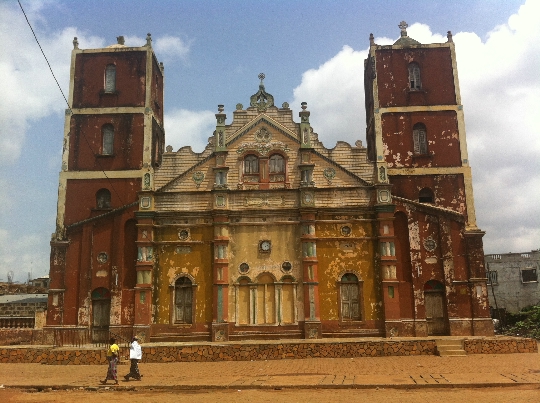 Individual states on a planet so surprising,they little one major city, so the responsibilities are divided between two settlements. Sometimes it causes confusion, for example, the capital of Benin - is Porto Novo, but the government meets in Cotonou, which is considered the largest city in the country, not only political but also economic and cultural center.
The port city with history
The capital of Benin has several names - Ogbonna,Hogbonu, Adyase, with the official name of the city of Porto-Novo, says that it is located on the coast of the Gulf of Guinea and has an important mission of the seaport of the country.
Local historians claim that the first inhabitantsappeared on local territories in the XVII century, a century later on the map, a new settlement, but to name the exact date is not yet possible. It is assumed that the city had already been given the honor to become the capital of the African state.
XVIII century opened the era of colonialismBenin, the territory came under the power of the Portuguese. The city became a major port in the Gulf of Guinea, the main product - the African slaves who were sent from here to America.
Once the territory became French, Porto-Novo has been declared the main city of the colony. It was only in 1960 Dahomey state received the long-awaited independence.
Royal Palace
Benin and its official capital is takena small number of tourists. The reasons for this are many, including poor weather conditions, poor economy, low level of development of tourist business, the lack of world-class attractions of interest to travelers.
One of the main cultural values ​​of the capitalThe Royal Palace is located in the district of Awassi sheep. However, its appearance is far from conventional notions of housing monarchs. Once its inhabitants were the ancient African kings Hogbonou (hence one of the names of the capital). Now it houses a collection of Honma Museum, the main repository of cultural and historical values ​​of Benin. Among the museum objects and artifacts remaining on the tourist photo, occupy an important place: the objects associated with the local cult rituals; ancient musical instruments; unique items made of clay; photographs depicting members of the royal family. Unfortunately, most of the museum exhibits are in storage and available for inspection.
Photo