Bujumbura - Burundi capital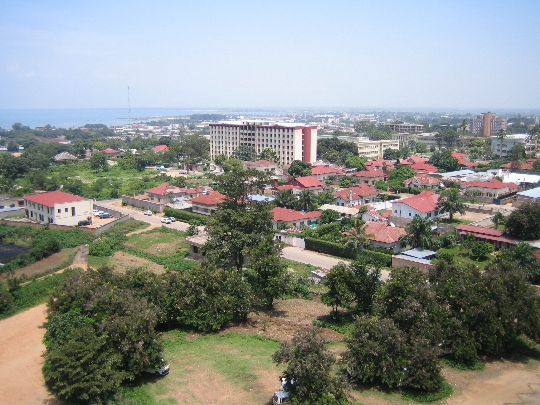 Not all countries are equally interesting for tourists -somewhere climate wrong somewhere tourist industry in its infancy. Burundi capital can be dangerous for visitors from abroad, because here for many years do not cease ethnic conflicts between local residents. On the other hand, the city has a very attractive, mellifluous name - Bujumbura. There are a lot of greenery, urban squares and parks, so tourists who decide to travel to this exotic capital, often are quite happy holiday.
attractions Map
Bujumbura - the city of interest totourists not only from the point of view of ecology and natural beauty. In the capital you can find many architectural masterpieces created by the skillful hands of the ancient inhabitants of Burundi, including:
The Shrine of the local kings;
The monument to the national hero of the country - Louis Rgavasore;
The building, which houses collections of the Geological Museum.
Among other architectural complexes attractthe attention of tourists Cultural Center and University, both differ impressive size. In the public cultural center you can see the collection of artifacts telling about the history of Burundi from ancient times to the present day. A University is the largest educational institution that prides itself on all, without exception, by the locals.
Place legends meeting
There is another iconic point located atoutskirts of the capital, here is not overgrown popular trail Burundian. A huge boulder installed in place of the meeting of two legendary Scottish travelers - Henry Morton Stanley and David Livingstone. And the first went on an expedition to find the missing compatriot, traveler and missionary. Henry Stanley arrived in time to help the dying Livingstone, bringing medicines and foods, and together they traveled to Lake Tanganyika. Then their life paths diverged, this time forever.
Gifts of nature
Resting in Bujumbura, many tourists do not regrettime exploring the surroundings of the capital. As a rule, their efforts are rewarded, and photos appear amazing natural beauty, rich in what Burundi.
One of the most beautiful places - waterfalls Carera,located on the territory of the park-forest fairy. It all affects their size - huge trees, huge thermal springs and, of course, themselves waterfalls.
Photo