Praia - the capital of Cape Verde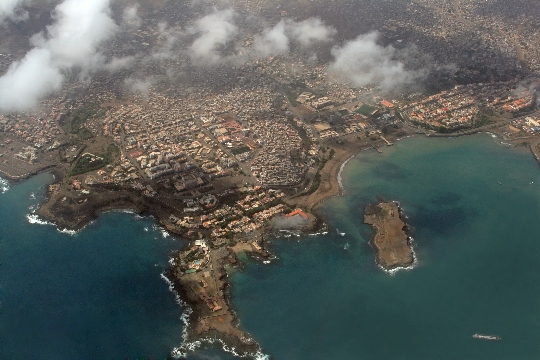 Toponymy - fascinating science, sometimes quiteit is not clear why the town receives a particular name. For example, Praia, capital of Cape Verde, translated from Portuguese language represents nothing more than a "beach".
It is clear that the island nation locatednear Senegal in the Atlantic Ocean, boasts its wide and beautiful beach areas, but why at this so called main city in the country - a place, where is the government, ministries and departments.
Center beach and cultural life
Meanwhile, local experts in the fieldplace names is the explanation of the name. The capital of Cape Verde, Praia, is honored to be called also the capital of all, without exception, the local beach resorts. And of course, the city pleases its guests with wonderful beaches, pleasant climate.
Cultural and historical attractionswhich can be found in the city, make your vacation interesting and varied. Pry a little different from the major cities of other countries, the same historic center, where the most remarkable architectural buildings and monuments, including:
Presidential Palace, the main place of official receptions;
Town Hall, is preparing to celebrate its centenary;
The monument, erected in honor of the discoverer of the island, Diogo Gomes.
Yet it is not the center of architecturetourist attraction, but she Praia, its cozy streets and squares. Each walk helps get acquainted with the sights and the people, to open unexplored corners, immersed in an atmosphere of relaxation and leisurely life.
Amazing Card Capital
In the center of the city is square, havinginteresting name - "On September twelfth." From here the tourists begin the journey into the world of shopping on the island, as the rays diverge very long streets and alleys that are chosen by local masters of arts and crafts and tradesmen of all kinds.
The descriptions of the tourist capital of Cape Verdeyou can often find another place name - this alley, which bears the name of a major political figure - Amilcar Cabral. It is considered one of the most beautiful in the capital, and it is here that unfold holiday festivities, held processions during public celebrations. And the shops located on this avenue of help to the many tourists in the selection of gifts and souvenirs dear mother.
Photo