Nairobi - Kenya's capital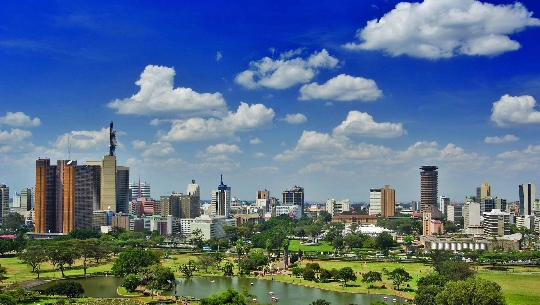 Africa - for many mysterious continent that promisesmany discoveries and vivid impressions. However, most of the photos made on the continent, is still connected with nature, rather than city life. For example, the capital of Kenya, as well as major cities in other African countries, most of all - a transit point for tourists. Although only two or three days to get to know her better and love this wonderful place.
Attractions Nairobi
It is clear that the city is very young, soits architecture is not so interesting for experienced travelers. The main attractions for travelers in the Kenyan capital can be considered: National park; Museum of farm-writer Karen Blixen; village-of-the Bomas of Kenya.
Some very curious tourists still makephoto on the background of the Clock Tower, which is located in the heart of Nairobi, the local parliament building. There is also a highlight in the African capital - a quarter of the Indian, where the magnificent Hindu temple complexes preserved. By the way, lives in Nairobi, tolerant people, because, in addition to Hindu temples, where you can see mosques, Coptic churches and Sikh temples.
The first park
An interesting fact that the Nairobi National ParkHe became the first in Kenya, his second feature - the location. It is practically in the capital: walking through the park tourists, on the one hand, admiring the picturesque outline of urban areas, and on the other hand, the visitors of the park acquainted with the life of the first inhabitants of these territories: giraffes, antelopes, gazelles. Predators draw attention especially handsome, lions and black rhinos.
Sweet nuance - the park has a shelter foranimals, where they were taking little babies whose mothers died. Every day there are performances, the protagonists of which elephants, shelter inhabitants.
Familiarity with the local ethnic group
This is best done on the farm, whichknown as the "Bomas-of-Kenya" - a kind of open-air museum of the African. Here you can get acquainted with the life, the life of local tribes to take part in national holidays, to look at the performances of singers and dancers.
Fascinating rhythms, ancient melodies, simple way of life, filled with a deep sense - that is the knowledge of Kenya.
Photo