Managua - Nicaragua capital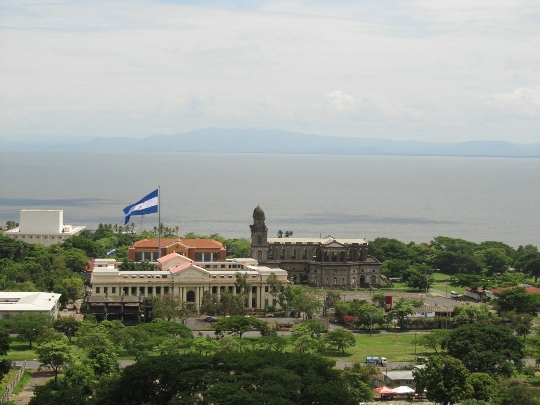 Between Honduras and Costa Rica, in the heartCentral America is a small country of Nicaragua. The largest city in the country and at the same time the capital is Managua. It is home to 1.8 million residents. The capital of Nicaragua has very nice views as it is located on the shores of the lake.
City `s history
Earlier, on the site of the future capital was locatedIndian Village. According to the chronicles, the Indians lived here since the fifteenth century. Later here came the Spanish colonizers that began to develop settlement and in 1855 the city became the capital of Nicaragua.
Due to its geographical location the cityregularly exposed to devastating blows of nature. In 1876, almost the whole city was flooded as a result of severe flooding. Three times in history - in 1885, 1931 and 1972, many buildings were destroyed as a result of the terrible earthquake. The real test for the locals was a big fire in 1936.
In 1979, the capital of Nicaragua were militaryactions. The conflict involved armies of the local dictator Somoza and Liberation Front FSLN. It all started with a strike across the state, and after some time turned into an armed conflict. The troops of the FSLN repeatedly retreated from the town and attacked again. A few weeks after the conflict began, the dictator fled to the United States.
In 2014, a meteorite fell not far from the city's airport. After the fall left a large crater - with a diameter of 12 meters.
sights
Despite all the difficulties associated withnatural disasters, war and other troubles, the city boasts beautiful buildings and interesting sights. Among the key that first of all study the tourists, it is worth noting Mausoleum Carlos Fonseca; New cathedral of Managua; National Palace; Financial Institution.
Tourists first came to the city, overlooking the amazing feature of the city - the fact that no one street here has no name. Same thing with houses - they do not have numbers.
Managua - very interesting. It is worth to visit, to try to understand the local culture.
Photo