Celtic sea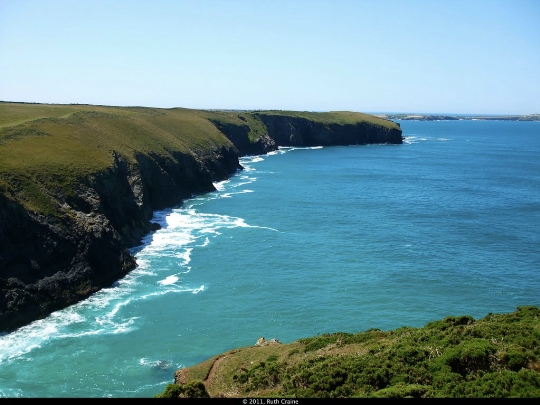 Beach Nordic washes the Celtic Sea. It belongs to the Atlantic Ocean basin. Access to the Celtic Sea are countries such as Ireland, France and the United Kingdom. Its maximum depth has been fixed at the level of 150 m. The average water depth is 100 meters. The water area of ​​the bottom of the ridges there are about 55 meters high, which form the elevations and shoals (banks).
The coast of the Celtic Sea is covered by hills. On the Irish territory, there are numerous bays, similar to the fjords. The largest island in the waters considered Ouessant - possession of France. He is known for its lighthouses. Near the UK is an archipelago of Scilly, an area of ​​not more than 16 square meters. km. Off the coast of Ireland almost no islands. The bays, which are the most significant: the Bristol and Biscay.
Key facts about the Celtic Sea
Small sea appeared about 10 thousandyears ago, during the ice melting. He was named after the Celtic tribes that once inhabited the coastal areas. Previously part of the Celtic Sea was designated as the St George's Channel. Map of the Celtic Sea shows that the current maritime boundaries run along the deep Bristol Bay, the Straits of St. George and a wide English Channel. The western and southern boundaries of the waters held by the Celtic shelf line.
The main advantage of the Celtic Sea -constant strong wind, by which rotate turbines wind turbines erected. The shelf is rich in oil, which is also important for the coastal countries. fisheries developed in the Celtic Sea. Fishing ports are in many cities located next to the pond. In the waters of the sea routes intersect, but here are a few major ports. These include only Cork and Waterford. On the coast of the Irish Sea, the locals develop tourism. Holidaymakers are attracted by the beautiful scenery of Ireland, Wales, Brittany peninsula.
Climate
The Celtic Sea is dominated by a moderate oceanic climate. The average temperature in winter is equal to 7.8 degrees. In summer the temperature reaches 16 degrees.
Undersea world
In the Celtic Sea a lot of plankton entities,which are food for fish. Banks usual commercial species of fish. For industrial importance cod, hake, horse mackerel, blue whiting, squid. The natural world of the sea is suffering from an unfavorable environment. The water present in a large amount of mercury and cadmium.
Photos of the Celtic Sea