Botswana Coat of Arms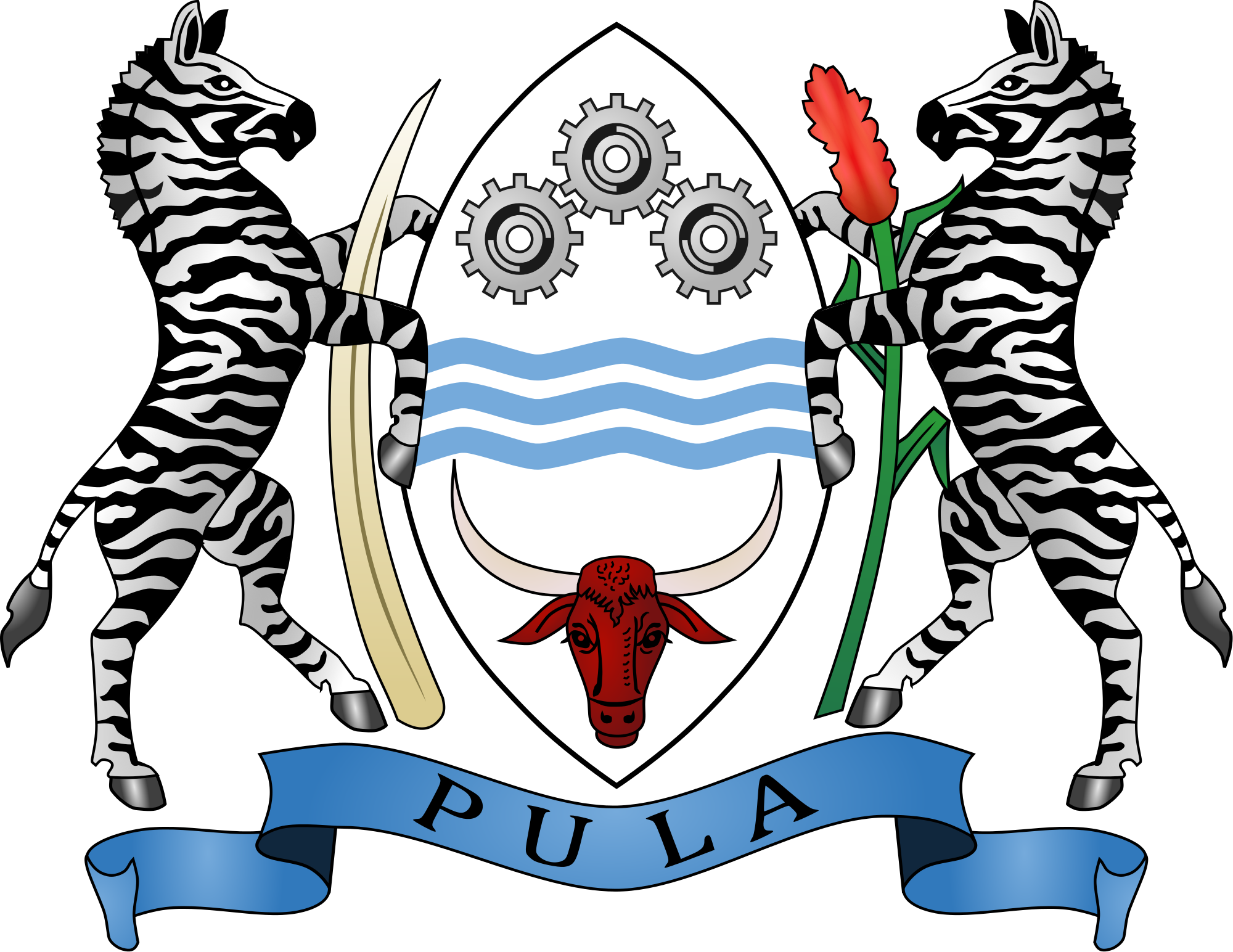 The middle of the twentieth century in many countries of the "blackContinent "was marked by the release of an independent way. State symbols appearing simultaneously with independence, are a reflection of real events and hopes, the aspirations of indigenous people. For example, the coat of arms of Botswana approved January 25, 1966, shows the country's wealth through strategic character.
Emblem Symbols
Home official emblem of Botswana focused on the European canons of heraldry, are present in the image:
shield having symbolic images and symbols;
Supporters of zebras;
sorghum branch and ivory;
motto «Pula».
The central place is given to the shield - an elementIt is present on the arms of the various countries of the world, but has its own specificity: it is different from the shape of heraldic designs. Shield depicted in Botswana emblem is part of defensive armor of African soldiers.
Three important elements present in the shield: at the top - the gears (gear) on the center - blue wavy line, at the bottom - the head of the bull. It is understood that the wheels and the bull's head appear as symbols of two important sectors of the country - in industry and agriculture, and ranching it.
Sky-blue waves - a symbol of water, which forresidents of Botswana is extremely important. Not for nothing but wavy lines drawn on the arms is present on the ribbon of the same color motto, which translates from the local language, as the rain.
Flora and fauna
Most of the elements are brightrepresentatives of the local flora and fauna kingdom. Of the plants on the coat of arms of Botswana there is sorghum, referring to the family of grasses. To this end, the African state of sorghum - an important grain and forage crops. It is characterized by high productivity, resistant to hot and dry climate.
Also of sorghum on the arms and the presence of animalsrelated characters, including zebra (Supporters) and the head of the bull. Ivory, which holds the zebra to the left of the shield, also recalled the well-known representatives of the African fauna, elephants, and precious materials obtained as a result of hunting for these animals.
Africa country is one ofthe main sources of supply of ivory, which led to a sharp decline in elephant populations and a ban on their production. Currently, Botswana, like other countries, has restored the number of these beautiful animals, so that could again be exported ivory.
Photo