Coat of arms of Burkina Faso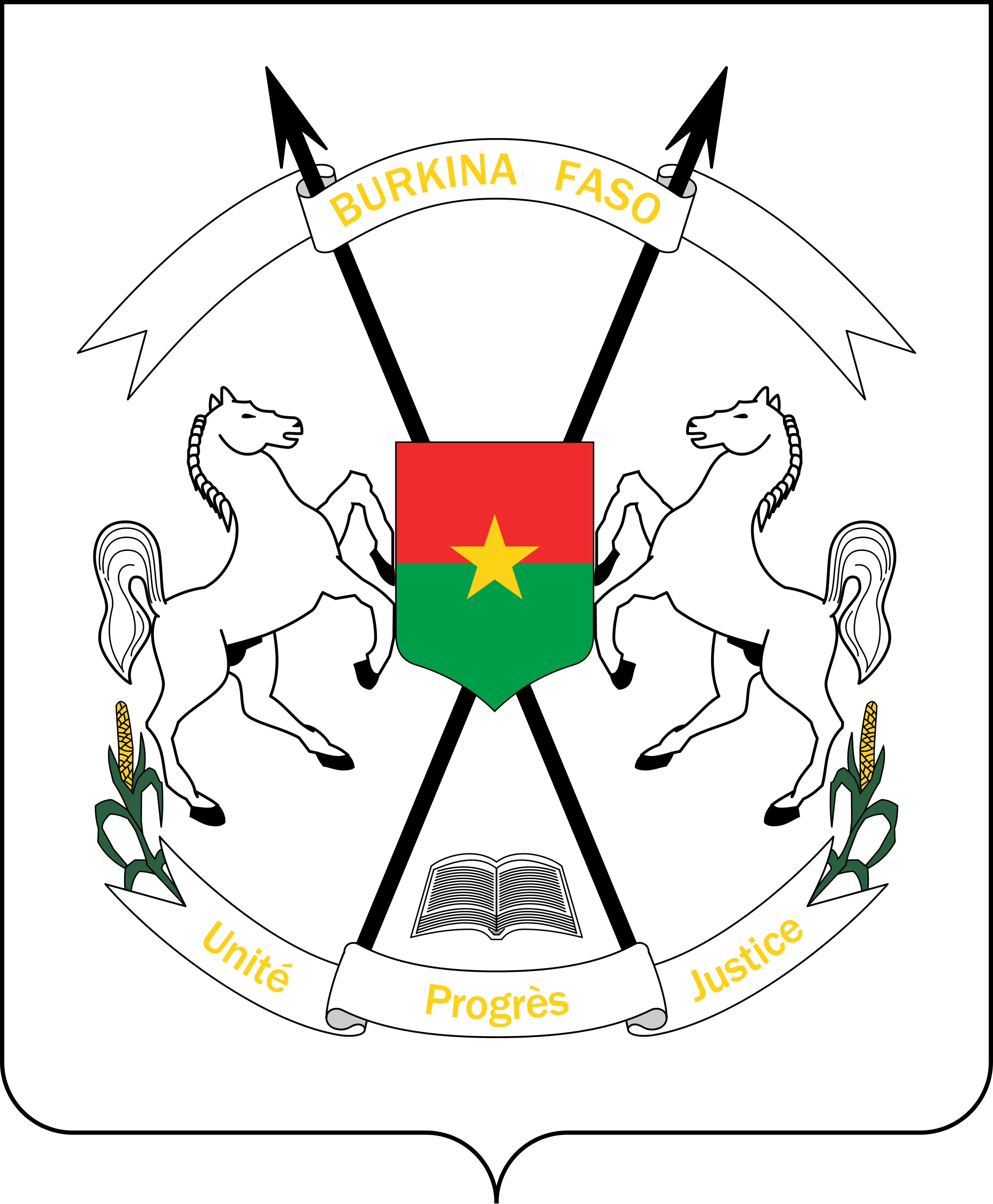 Coat of arms of Burkina Faso was approved relatively recently - in 1997 alone. Modern coat of arms has a lot in common with the coat of arms of Upper Volta, but it differs from the coat of arms of former colonial times.
What is the coat of arms
Burkina Faso Coat of arms - a shield, executed in colorsred and green - the flag of the country. Just above the shield is the name of an African country. Below the shield - the national motto in French. Translated it means "Unity, progress and justice." So was the motto of the Upper Volta to the revolutionary events in 1984. The shield is supported by two white horses. Such elements are also used in the old coat of arms of Upper Volta.
What were the first coats of arms
The first coat of arms was created in 1960, when Upper Volta became independent. That coat of arms is very similar to the modern emblem of the country. But he had such characteristic elements:
The entire coat of arms (or rather, his background) was blue;
In the center of the emblem was a shield in black and white and red colors. It contained «RHV» inscription. The inscription consists of the first three letters of the French name of the country - the Republic of Upper Volta.
Shield kept two horses.
At the bottom of the shield was a picture of two hoes.
At the top of the shield was inscribed, exactly repeating the motto of the modern state.
Meaning of the symbols of modern emblem
As a result of political changesoccurred in this country, the coat of arms of Burkina Faso has been radically changed. After the name of the country has changed, it has become the emblem of the round form. In addition, a radically altered and the motto of the country. He translated from French means "Fatherland or death, we will win." At the top of the circle, due to the fact that the country has announced its socialist path, the image was a five-pointed star.
Coat of arms of Burkina Faso contains the following characters:
Two stallions - a generosity of people living in the country, as well as a demonstration of the strength of the people.
Shield - a patriotism and defense of the nation and the need to protect the country. It ensures the safety of Burkina Faso.
Spears - a symbol of determination to the people who defend our country from its enemies.
Thorns - the pursuit of food security and self-sufficiency. They show the desire of all the peoples who live in the country to prosperity and abundance.
Photo