Coat of arms of Zambia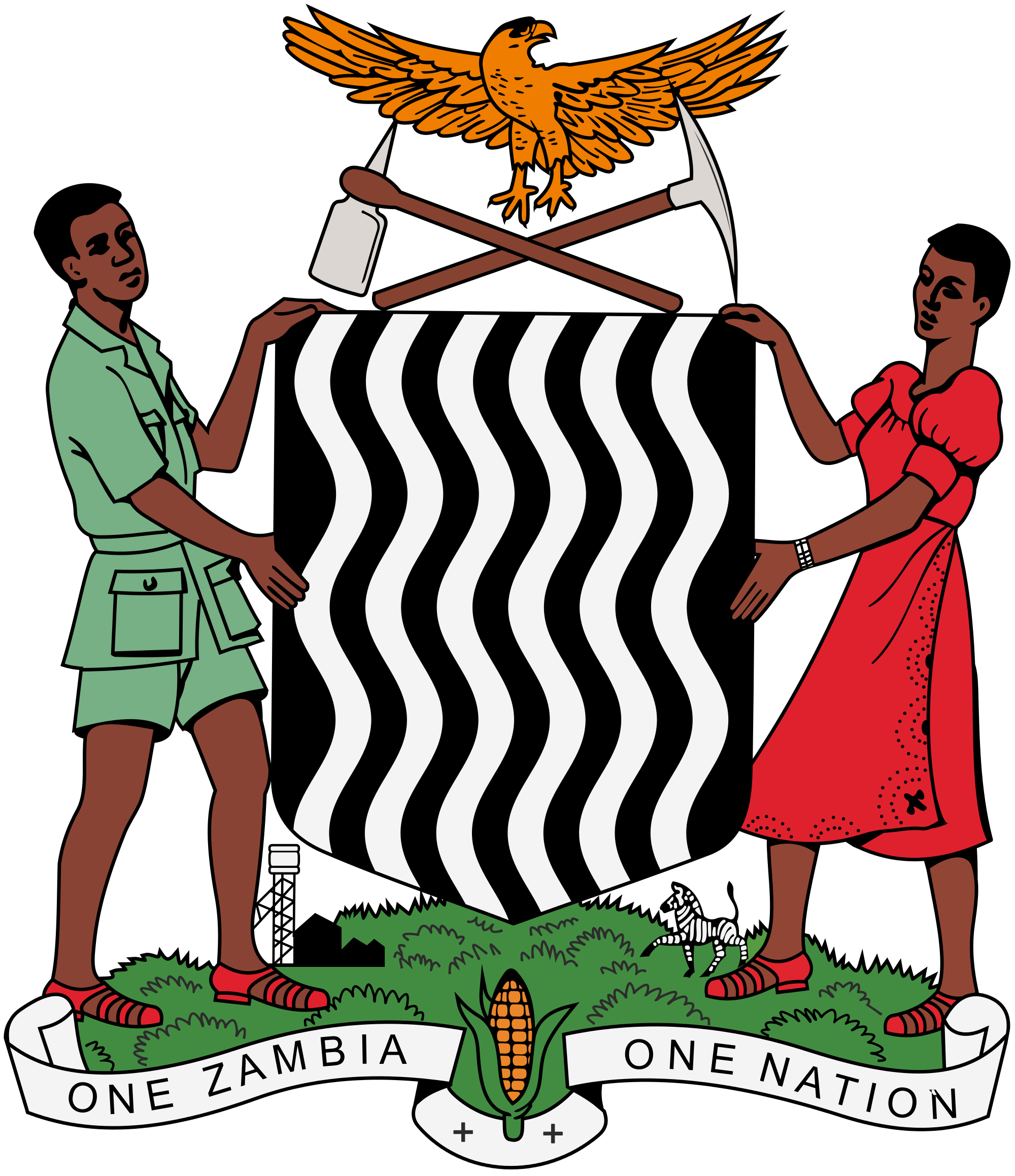 Many African countries have recently receivedthe right to self-determination, taking the first steps as independent states. On the other hand, they take into account the experience of other countries in the world. For example, Zambia coat of arms reflects the identity of the nation, the indigenous population, but is based on the classic heraldic canons.
Description of the coat of arms
Approved the country's main state symbolIt was October 24, 1964 after independence from the British Empire. English shield that is present in the image of the coat of arms will always remind the natives of this stage of history. Shield, called in English, is central to the coat of arms of Zambia. He - rectangular, but has an acute basis.
Among the important characters adorn the coat of arms of this small African state, in addition to the shield, it may be noted:
Supporters - men and women, the indigenous population;
eagle, crowning the composition;
tools;
green base;
the country's motto.
Zambia - one of the few countries that have chosenchargers as people, not carnivores, birds and reptiles. Male and female look quite ordinary, but dressed in clothes of European style of colonial times. This emphasizes the value of every resident in the country's history, the same idea is voiced by the motto written in white (silver) tape, which can be translated as "One Zambia - one nation." The motto is a kind of appeal to the citizens of the union.
The main characters of Zambia
two primary colors are chosen for the shield, field blackthe colors on it are six vertical silver wavy columns. Black symbolizes Africa, which is quite often referred to as the "black continent".
Silver waves reminder of the famousVictoria Falls, which is located on the border of Zimbabwe and Zambia, in the life of these countries, it plays an important role. Natural Landmark, entered in the UNESCO World Heritage site, it is one of the most attractive places for tourists visiting Zambia, and brings considerable income country.
Eagle refers to the list of the most ancient emblems,used in ancient times, in ancient Rome and ancient Greece the same. Until now, this symbol is present in the heraldry of many countries. Bird of prey on the arms of Zambia, which is selected for the image golden color symbolizes the strong state power.
Photo