Coat of arms of Laos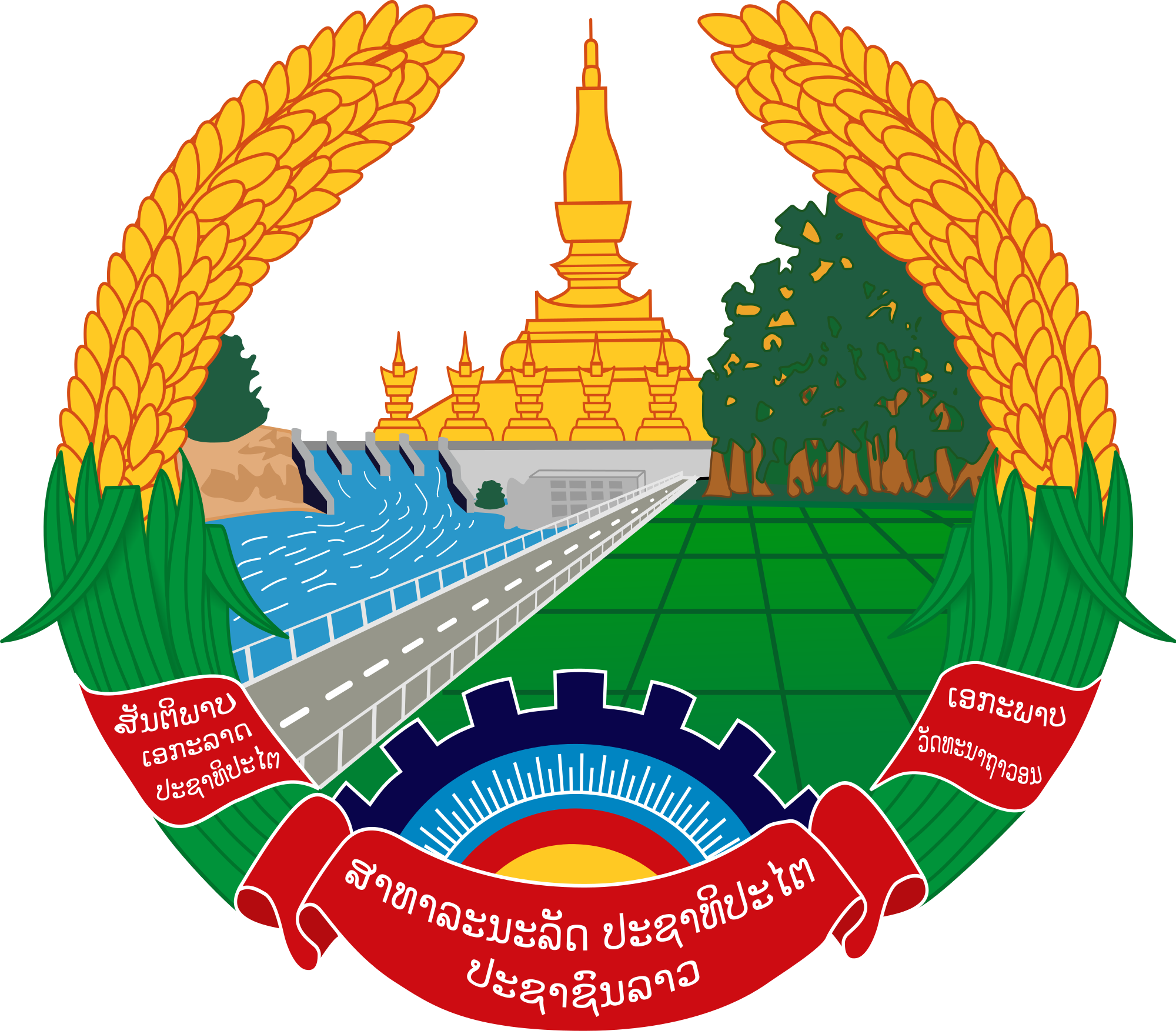 As the world's heraldica practice known in the arms of a friend. One look at the coat of arms of Laos, and any resident of the republic, the former part of the Soviet Union, finds little brother. Basic principles - Image of various important elements of industry, economy, culture, located in the center of the wreath of the most important agricultural plants with red ribbon - framed.
Description Laotian Emblem
Friendship with the Soviet Union ended in 1991, in connection with thethis main state symbol of Laos fled the important elements associated with Soviet symbols, including: red five-pointed star; the hammer and sickle as a symbol of friendship town and villages, industry and agriculture. Instead, they appeared Pha That Luang, the national and religious shrine. The second of its name Big (or Great) stupa speaks for itself. One of the main religious buildings of Laos Buddhist located in close proximity to the capital. It is considered a national symbol and a significant architectural monument.
At the time, Pha That Luang stupa came todesolation and was forgotten. But then she began her second life, she has gone through several restorations, it is not returned to the original architectural layout. In 1995, she was re-gilded in connection with large celebrations in honor of the 20th anniversary of the founding of the Lao People's Democratic Republic. The emblem of the country's gold pagoda shines.
Also present on the modern coat of arms of the dam,symbolizing the strong power and new technologies. Previously, there was located a fragment of the mountain scenery. This change elements also shows that Laos prefers to rapidly develop the economy and the industry, not just agriculture. These aspirations and passed through a section of the wheel mechanism.
The right part is a centralgreen field, divided into cells. Anyone who has been in Laos immediately know rice fields irrigated by a channel. Figure refers to the most important crops, it is a staple on the table of a local resident and exported to other countries.
Hence the importance for the country represented by the plantnot only in the form of crops, but also of the finished harvest, ears, framing the logo on both sides. Spikes intertwined with red ribbon, decorated with inscriptions in traditional heraldry. There was a place for the name of the country, and to the fundamental principles upon which the state: independence, unity, democracy and prosperity.
Photo