Nigeria Coat of Arms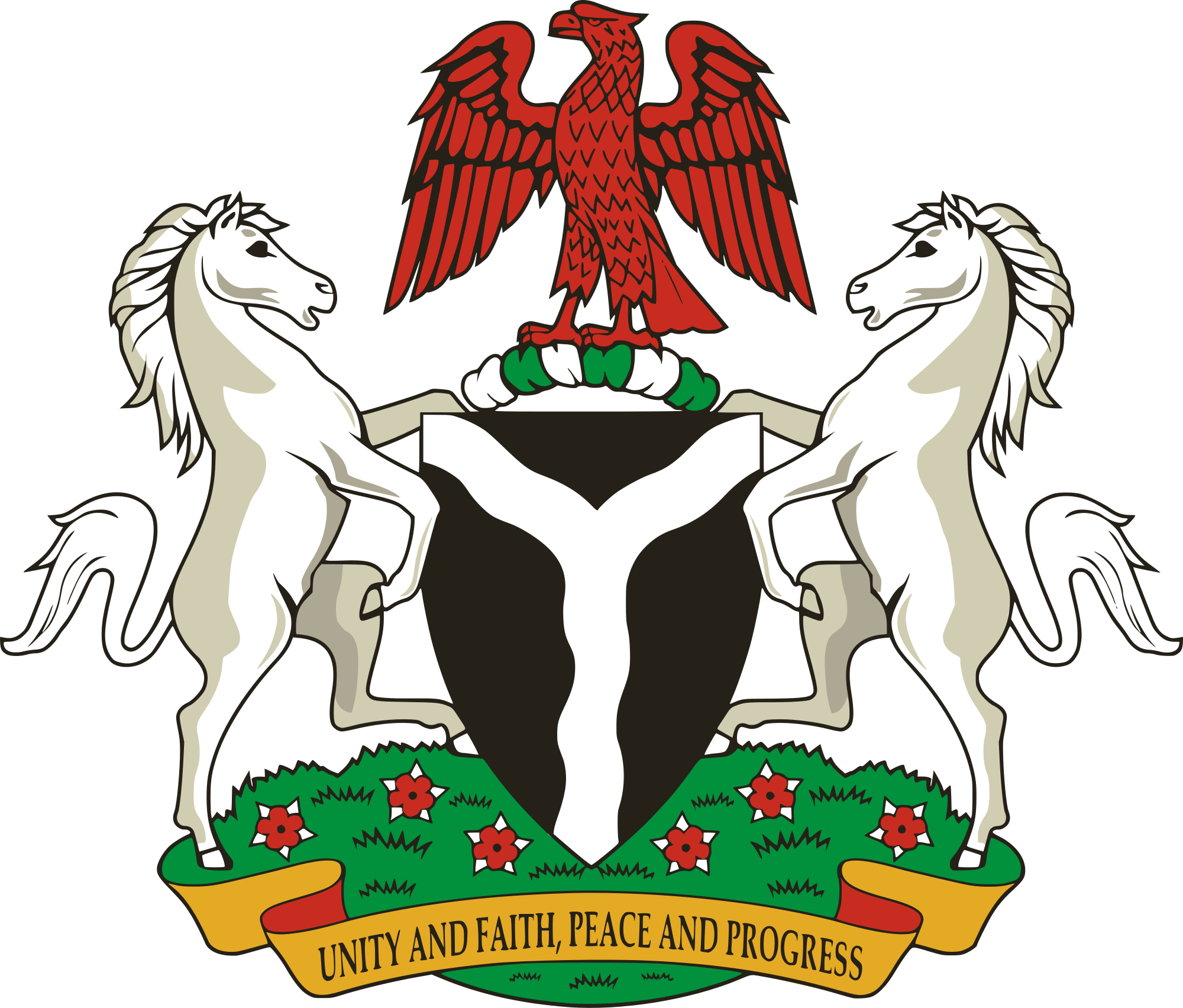 The Federal Republic of Nigeria in recent years,It is attracting more and more attention. In the area of ​​the occupied territory, it is only the fourteenth among African states, but it tops the list in terms of population. Among African countries, it has a leading position in the field of oil production, but the coat of arms of Nigeria, rather, points to other natural wealth.
Nigerian coat of arms
Emblem on the one hand, inheritWorld heraldic tradition, on the other hand, images and symbols are transferred several naturalistic, in the style of naive art. At the same time they are filled with a deep sense that the Europeans do not see at first glance.
In fact, the coat of arms of the Nigerian state can be divided into four groups of meaning:
Shield, occupies a central position;
Supporters transmitted through the images of white horses;
base;
eagle, crowning composition.
It seems unusual combination of shield colors: black box of his, and a cross silver. Used rare form of heraldic cross it - wavy and forked.
Just above the shield is placed torse - symboltraditional for many European coats of arms, it is made in emerald and silver colors. On the torse is a golden eagle, is also well known to many monarchs courtyards of the Old World.
The basis for the coat of arms is a blooming meadow. Shows a costus spectabilis - until there is no translation of the names of these colors on the Russian language. He refers to the tropical perennial herbaceous plants, the distribution area is wide enough, and captures the Nigerian territory. At the same time the locals it is considered not just a representative of the local flora, but the national flower.
Symbols Nigeria Coat of Arms
Blooming Meadow undoubtedly symbolizesnatural wealth of the country. The fact that local soils are fertile, tell black shield box. Silver Cross - symbolically shown the image of the two largest Nigerian water flows, the famous River Niger and Benue less known.
Golden Eagle, the traditional way to heraldryEurope and Asia. His appearance on the main symbol of the Federal Republic of Nigeria, pursues the same goal - a kind of demonstration of the power of the state. Horses symbolize the pride and dignity. Gold Ribbon, which has a red underside, demonstrating the motto, transmitting the main goals of the state and citizens dream of unity and faith, peace and progress.
Photo