Coat of arms of Trinidad and Tobago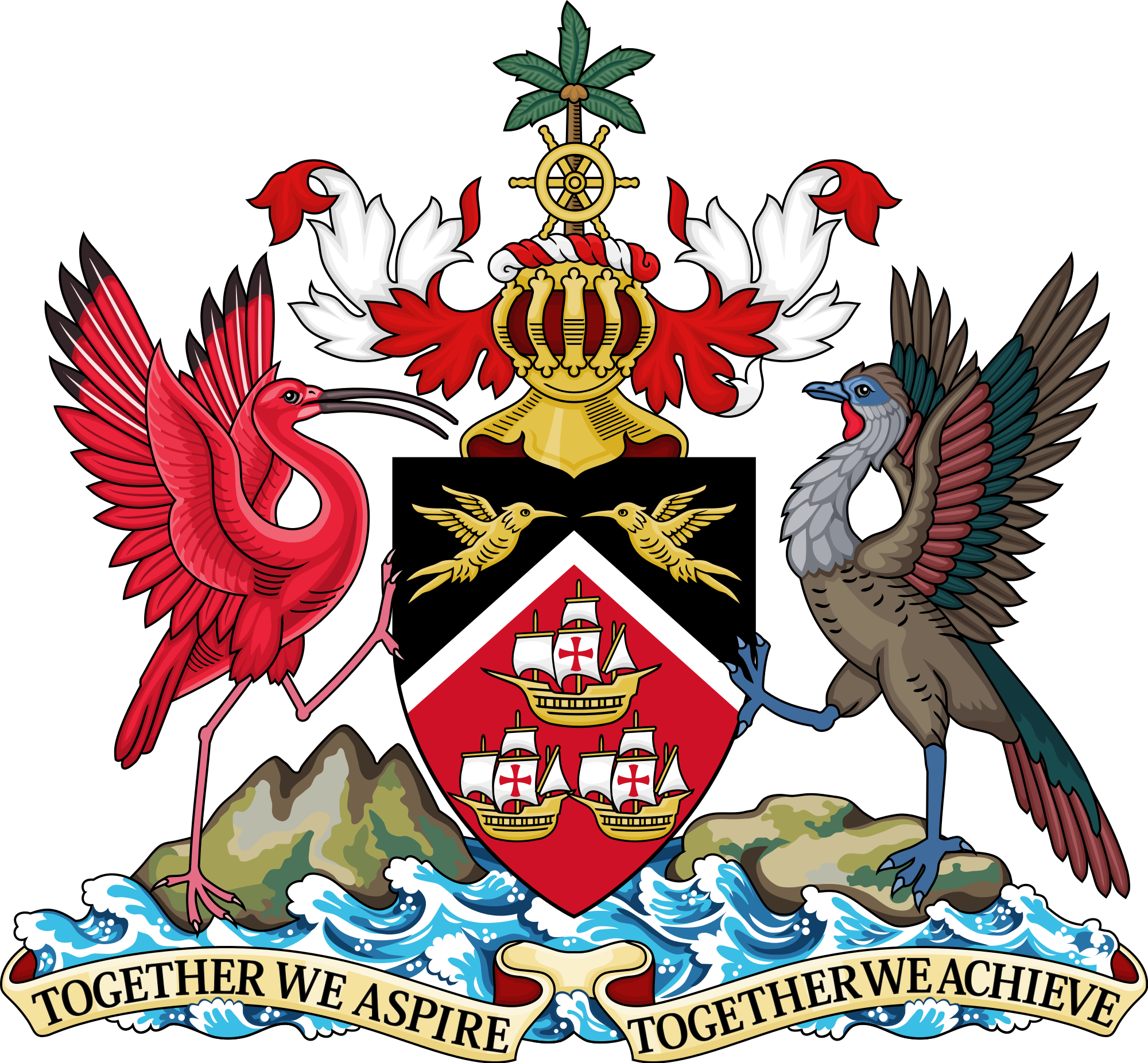 More than fifty years ago, the island nation,Located in the southern Caribbean, has received its own official symbol, and was quietly chosen an independent path of development. Coat of arms of Trinidad and Tobago pays tribute to European heraldic tradition, on the other hand, clearly demonstrates his own mentality.
The composition is built on the classical canons, butthe individual elements are not represented is stylized and very realistic detail, with plenty of details. The second feature of the coat of arms of the island state is the presence of three representatives of the feathered world. At the same time, animals, predators, traditionally portrayed on the main emblems of countries, were out of work.
Coat with a bright character
A distinctive feature of the main emblems of Trinidad andTobago - luscious palette of colors used to paint the individual parts. Especially it touches the ground, where painted the beautiful coastal scenery, the waves are used for different shades of blue and blue, and for the mainland - brown and green tones.
The very same composition close to classic European coats of arms, the emblem of this island power are present:
shield, divided into fields and decorated with elements;
Supporters of the birds;
knight's helmet with a crest;
wheel and palm tree, crowning stamp composition;
coastal landscape;
scroll with the motto of the state.
In the best traditions of European heraldry executedOnly a knight's helmet, crest and torse. Part of the medieval knight's armor is painted with gold paint, torse consists of a scarlet and silver scrolls, intertwined with each other. The same colors are used for the crest.
The shield is divided into two parts, painted in colorTrinidad and Tobago national flag. In the lower part located fleet consisting of three vessels. Thus, the coat of arms of the authors would like to thank Christopher Columbus discovered the island in Europe. Court on the arms correspond to the Spanish sailing vessels brave explorer. Also on board there are two birds hummingbirds, symbolizing the wealth of the world of birds on the islands of the Caribbean.
Two birds act as chargers. Red ibis appears the symbol of the island of Trinidad, located on the left of the shield. Red-chachalaka, respectively, represents the neighboring island of Tobago, supports the shield to the right.
Photo