Uruguay Coat of Arms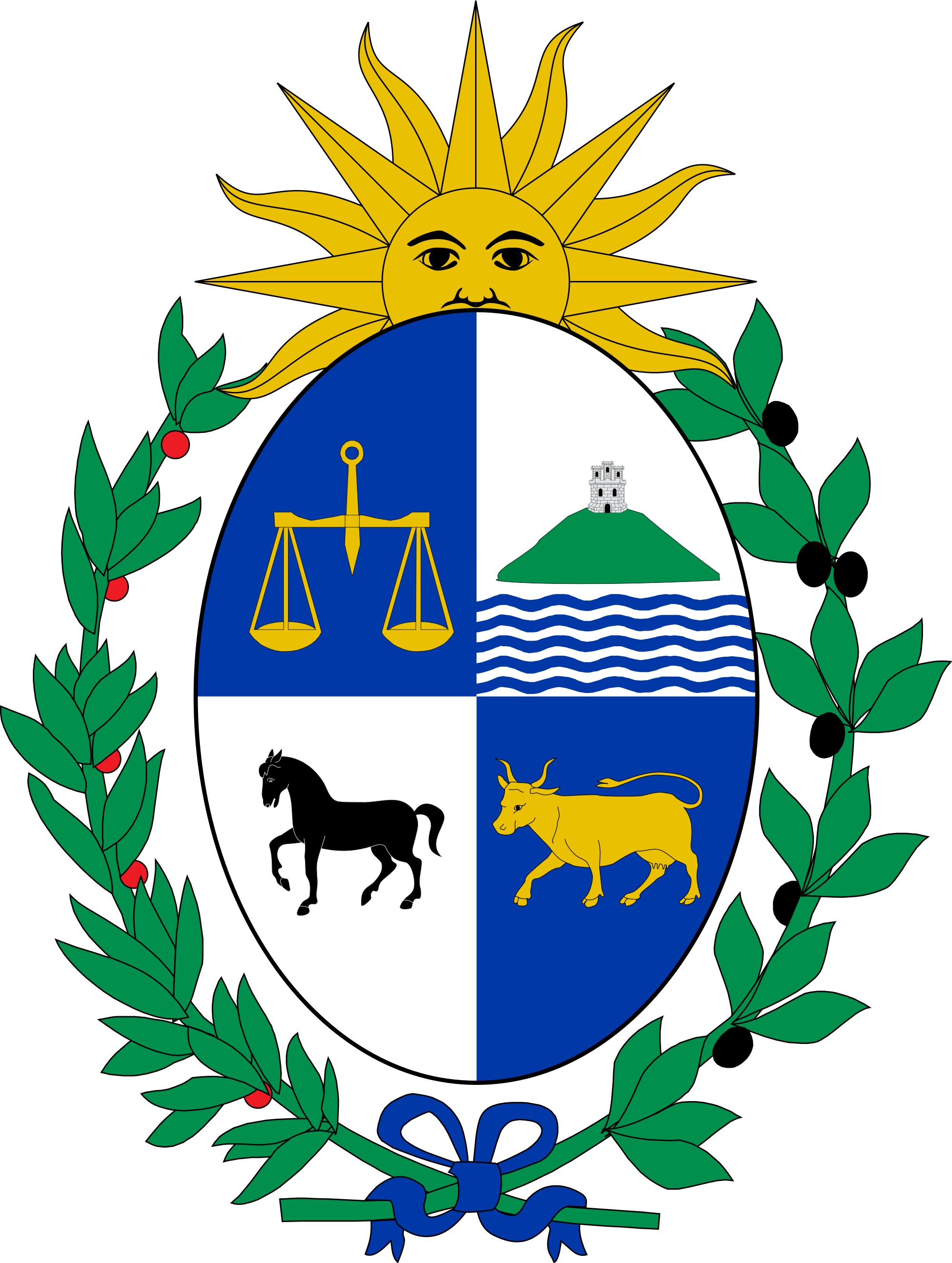 This state is located on the coastAtlantic Ocean, in South America, known not so much. Once upon a time there lived tribes of Indians Charrúa mysterious, then began to master the Spanish territory. Coat of arms of Uruguay, as a symbol of an independent state came in 1829, four years after the declaration of independence from Spain.
Adoption of the main country's official symboloccurred March 19, 1829, he was once again confirmed in 1906 and 1908 and since then almost did not change, indicating that the political situation of some stability.
Color palette
Influence of traditional European heraldic principles reflected in the coat of arms of Uruguay, though in its own way has been interpreted by artists who developed a sketch.
The range of colors Uruguayan symbolcontains the following colors: azure; emerald; silver; gold; red (scarlet); the black. The last three colors are present in some detail, azure, emerald, silver, and serve as background for the images of individual characters. At first glance, it seems that too many colors, but the coat of arms of Uruguay laconic, reserved, full of character and harmony of colors.
Signs and symbols
The Uruguayan center of the emblem is placed a shield divided into four fields, two of them in silver, two - azure. oval - not the usual heraldic form is selected for the panel.
In each of the fields posted imageanimals, objects, landscapes. Gold scales (in the upper left quadrant) are the symbol of justice and equality of all people living in Uruguay. In the upper quarter, on the right, the most famous Uruguayan hill - hill of Montevideo, at its foot azure waves, and on top of the fortress, a symbol of strength. The lower right quarter of the shield contains the image of the golden bull, which symbolizes abundance, left, bottom, and animal drawn - black horse. Because the horse is not curbed, it stands as a symbol of freedom.
On each side of the shield is framed by laurel branches (left) andolive (right) trees. They are quite often used in the world heraldic practice, always symbolize victory (laurel branches), and peace, goodwill toward neighbors (olive). Small caveat - the two branches with fruits at the bottom tied with blue ribbon. Crowns song symbolic image of the sun, the main heavenly body.
Photo