Coat of arms of Liberia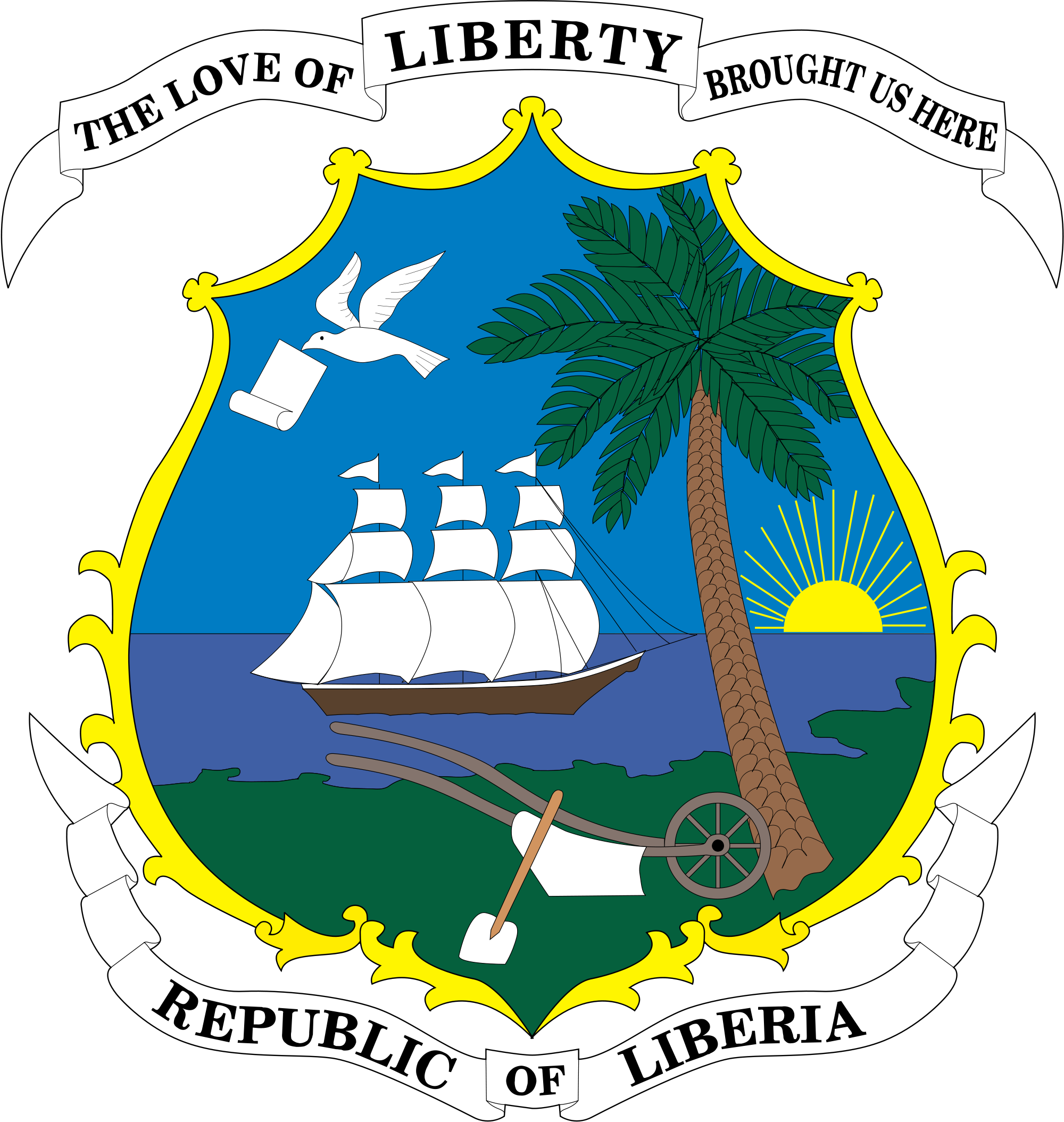 The modern coat of arms of Liberia - a board on whichIt depicts the ship of the nineteenth century. This ship has a symbolic significance for the country, because while Liberia and Ethiopia were the only independent countries in all of Africa. But all the other countries and territories have been completely dependent on Britain, France, Portugal and other countries.
Short description
The main colors of the coat of arms - blue, green, cyan. The coat of arms, except the ship, we see an image of a palm tree, a white dove, plow, shovel, sea, earth, sun. The main symbol of the coat of arms - a ship - is placed here because it was on the ships arriving in the country slaves freed in the United States. In addition, it is Liberia was the first country on the African continent, which declared independence.
In addition, the coat of arms of Liberia has two ribbons, on which were written the name of the country and the national motto of Liberia - "The love of liberty brought us here."
Composite characters Emblem
Plough and spade - this image values ​​of work and work. It is with the help of purposeful labor Liberian nation can prosper.
Rising Sun - a symbol of the birth of a new Liberian nation.
Palm tree also finds its reflection on the arms of the country, like the palm - universal power supply Liberians. As a result, the palm provides a stable country for the prosperity of the people.
White dove - a symbol of peace, which is the best value for the country.
The history of Liberia Coat of Arms
Liberia Coat of arms in different periods have different look. Thus, in the period 1889 - 1921 gg. He had the appearance of a shield in the colors of the American flag. American flags were seen on the coat of arms of the country in the period 1921 - 1963 gg. Since 1921, on the country's coat of arms appears the image coming into the country of the ship. In 1963, the image on the main board was multicolored. However, with the coat of arms has not disappeared image of the American flag.
The modern coat of arms of Liberia has stylizedthe image of the ship and other items - palm trees, sun, dove. In addition, the modern coat of arms completely disappeared image of the American flag. I must say that American influence is also evident, and the flag of Liberia. For a moment he almost completely copied the American state symbol.
Using the Liberian Emblem necessarily in all state and public institutions of the country.
Photo