Hudson Bay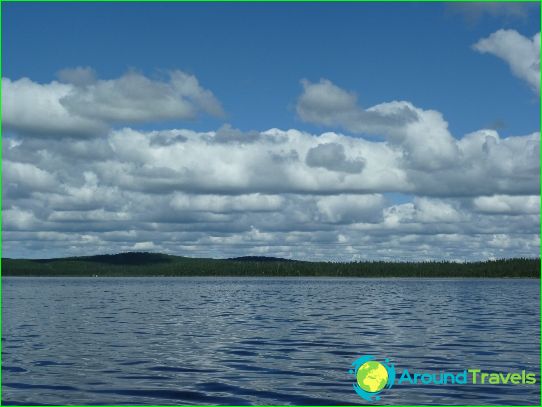 One of the areas of the Arctic Ocean -Hudson Bay. It connects with the Atlantic Ocean to the east and the Arctic basin in the north. The surface of the reservoir is covered with ice for more than 6 months of the year.
Europeans discovered the bay in stages. The entrance to the Hudson Bay the first to discover the Italian Sebastian Cabot in 1506 Today, the Hudson Bay Canada is considered an inland sea. On all sides it is surrounded by Canadian provinces: Ontario, Quebec, Manitoba, Nunavut. This bay is second in size only to the Bay of Bengal. The area of ​​Hudson Bay is about 1230 square meters. km. Its length is 1370 km and the width - 1050 km. Pond is considered shallow, since the average depth is 100 m and the maximum - 258 m.
Geographical features
From the sea separates Baffin Bay Baffin IslandEarth. Hudson Strait combines the pond to the sea Labrador. Fox Bay connects it with the Arctic Ocean. All the straits connecting the oceans to the Gulf, are navigable for only three months. All the rest of the time they are full of drifting ice. Navigation is complicated by frequent storms and fogs.
The water has low salinity, and therefore freezesvery fast. In the Bay formed ice that drift with the ice floes, brought from the Arctic Ocean and Hudson Strait. Bay occupies a large area, but the depth is small. Its shores are low and sinuous. Coastal cliffs are located just to the north-west of the Labrador Peninsula. Map of Hudson Bay shows that many peninsulas, bays and small islands in the area. In the eastern part there are numerous uninhabited islands.
The climate in the Bay Area
In the winter months the temperature onHudson Bay reaches -40 degrees, and in some places goes down to -50 degrees. Arctic tundra occupies its north shore. To the south is the taiga with coniferous trees. West covered with marshes and stretches to the east ridge of rocks. The low temperature observed in the Gulf of the time. The average temperature on the coast is -5 degrees.
The main Gulf port - Churchill. In Canada, it is the only deep-water port in the subarctic zone. many white bears live in the area. In autumn bears are moving closer to the bay to hunt seals. The coast of Hudson Bay is not popular with the people. Near Gulf located villages that date back to the 17th century. The population of the city of Churchill is only 900 people. The village is home to about 1718 puvirnituq people.
Photos of Hudson Bay