Lincoln Sea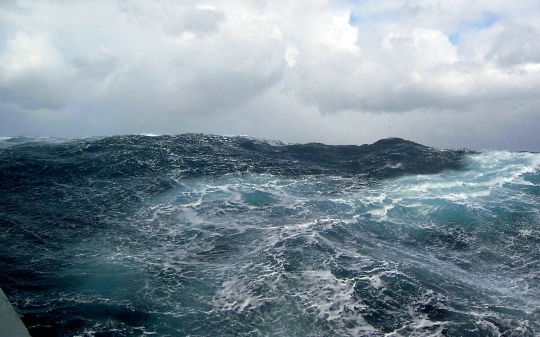 The most northerly of the seas of the Arctic is a seaLincoln. His entire area is located north of the 80th degree of north latitude. Between this Sea and the Arctic Ocean, there are no obstacles, so they are free to communicate. With its combined Baffin Sea straits. Reservoir covers an area of ​​about 38 thousand kilometers. km. Its average depth is 289 m and the limit value is equal to 582 m. Sea Map Lincoln displays highly indented coast. The bottom relief is significantly dismembered. In the waters of many reefs. A steep continental slope in some places forming cliffs. The waters of the sea washed the northern coast of Ellesmere Island and Greenland. It was first examined in 1881-1884 gg. Adolphus Greely, called the sea in honor of Lincoln.
Climatic conditions
High Arctic cold is determinedthe weather in the area of ​​the Lincoln Sea. There prevails a continental climate with harsh low air temperature throughout the year. Above the sea there is a slight cloudiness, high humidity and strong winds. The surface layers have a stable water temperature which approaches the winter -1.8 degrees. During the summer months the water warms bad, its temperature is equal to - 1 degree. Slightly warmer water near the shore. The salinity of the water is the same in almost the entire area and is 31.5 ppm. In summer, the ice begins to melt, making the surface layer is more insipid. Therefore, water on the surface of the reservoir has a salinity of about 32 ppm, and near the bottom - not less than 34 ppm.
The Lincoln Sea ice is observed year-round. It is diluted in the summer, exposing a small body of water. Wind has an average monthly over sea speed of about 5 m / s. Very often it occurs here storm with the maximum wind velocity of 40 m / s. Sea Lincoln is one of the ice-covered Arctic among the reservoirs. It comes from the basin of the Arctic ice. They drift along the north coast of Greenland, following the south. The thickness of the many ice reaches 15 m.
The natural world of the Lincoln Sea
Inhabitants of cold reservoir are seals,walruses, belugas, narwhals, ducks and others. Fish world is presented cod, capelin, catfish, flounder, herring. Lincoln Sea coast - is endless polar desert. There are such animals as the polar bear, reindeer, hare, ermine. Coastal cliffs are the habitat of the northern birds.
Lincoln Sea Photos