Samar Sea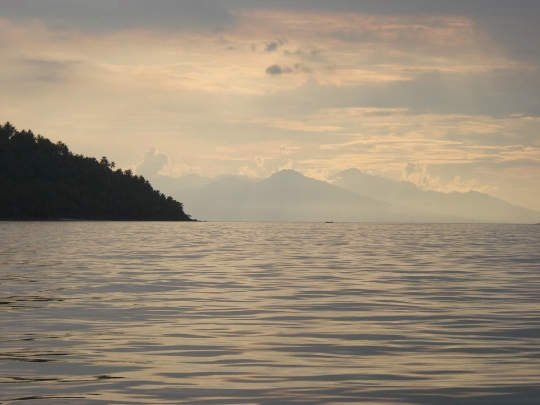 By the Pacific Ocean relates Samar Sea. It is next to the Philippine archipelago (Southeast Asia) and is small in size. Sea Map displays Samar island that surround it: Leyte, Samar, Masbate and Luzon. The coastline is indented, so the sea has many bays and coves. The coastal area is perfect for relaxing, as there are many excellent sandy beaches.
Sea Islands are of volcanic origin. Pacific Ring of Fire includes the Philippine Islands. There are frequent volcanic eruptions and earthquakes. In addition, the island exposed to the powerful effects of tropical storms and typhoons. Philippines - a country that is most affected by natural disasters. At the same time the nature of the islands quickly restored. A large island of Luzon - the place, where there are just 20 active volcanoes. The most significant of these is the Pinatubo. Its eruption in 1991 caused the deaths of more than 870 people.
climate Conditions
Inter-island body of water is located in the tropics. Coastal waters have a steady temperature of about 25 degrees. Indicator water salinity is 34 ppm. For the sea is characterized by diurnal tides, not exceeding 2 m Samar Sea Coast -. This luxurious tropical forests and beautiful beaches. About 40% of Philippine territory is occupied by forests. Exotic nature attracted to the shores of this sea of ​​tourists from around the world. The monsoon tropical climate causes a constant warm and humid weather. This area is often the case of sudden, severe and prolonged rains. In the Philippine Islands in annual rainfall over 2000 mm of rainfall. The average annual temperature is 27 degrees.
Features sea Samar
Waters was named after the eponymous islandSamar ( "cleft"). If you look closely at the map of the island, you can see that it is crossed by numerous rivers flowing into the sea. Currently, this region is one of the cleanest on the planet. In the coastal waters it was discovered many rare fish. The Samar Sea fishing is strictly controlled by environmentalists. Experts seek to preserve some species of exotic marine life. In the coastal area there are many coral reefs. You allocate at least 300 species of coral. Water World is represented by dolphins, sea birds, whales, sharks, turtles and others. Near the island are found a variety of fish and shellfish.
Photos Samar Sea