Solomon sea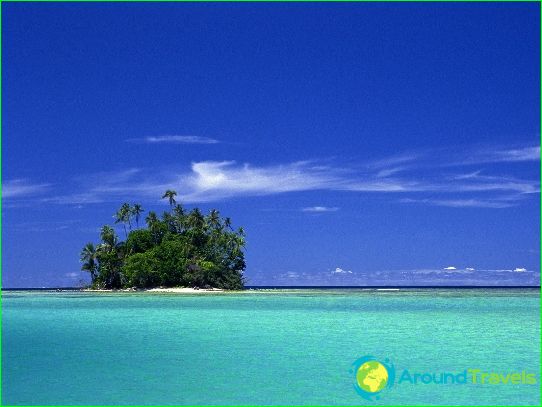 By the Pacific Ocean include Solomonsea. It is an inter-island, washing the shores of the islands, like Solomon, New Guinea and New Britain. Next to this pond located other sea coral and Bismarck. The area of ​​the sea of ​​Solomon is about 755,000 km. sq. . Its depth, on average, equal to 2652 m maximum depth was recorded in the New Britain Trench - 9103 m.
Map Sea Solomon shows that itis the territory of states such as Papua - New Guinea and the Solomon Islands. The main sea port is considered to Honiara, which is the capital of the Solomon Islands. Several large islands are located in the waters: Bougainville, New Guinea, New Britain, New Georgia, Buka, Guadalcanal and Louisiade archipelago.
Geographical features
The relief of the sea bottom is represented by two deephollows. Underwater hides numerous active volcanoes. In the southern part of the area has a lot of coral formations and reefs. Increased volcanic activity seen near New Georgia. Due to the activity of the volcano in 2003 Kawachi largest ridge was submerged. On the other side of the waters through an underwater shock Nuon rose Peninsula (part of the island of New Guinea).
Coral reefs are very popularfrom diving enthusiasts. Solomon Sea Underwater nature is very picturesque. In addition, at the bottom, there are shipwrecks and downed aircraft. The larger islands are volcanic, and smaller - coral. Solomon Sea Coast covered with a shroud, and tropical forests. Deepest Sea basin - Novobritanskaya Basin. The flora and fauna of the reservoir is represented by a variety of corals, starfish, crab, octopus, sea horses, tropical fish, and so on. D.
Weather
The climate is a transition from the hot and humidequatorial to subequatorial. At the sea surface water temperature is 27 degrees. Salinity is 34.5 ppm. Above the water area the thick clouds there are 220 days in a year. At the same time about 145 days of sunshine in the area are two rainy seasons. In winter, the weather depends on the equatorial north-west monsoon, and in summer - from the south-east trade winds. The air temperature is about 27 degrees year round.
The economic importance
Coastal countries are considered poor. Solomon Islands - a country with a shattered economy. Almost all indigenous people employed in fishing and subsistence farming. Exports are products such as fish, cocoa and copra. After Solomon Sea communicates the Solomon Islands and New Guinea with Japan, Australia and the UK. In recent years, the islands are actively developing tourism.
Photos Solomon Sea