Traditions Nigeria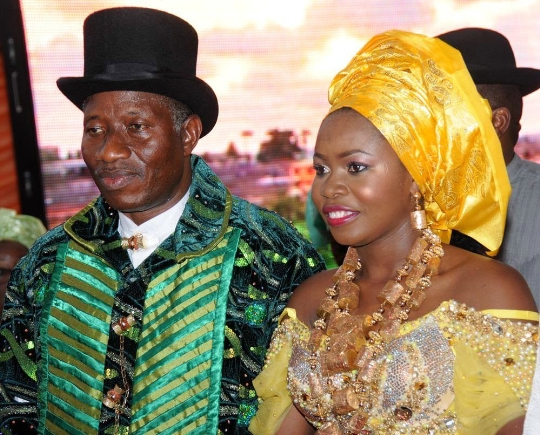 The main producer of black oilcontinent, Federal Republic of Nigeria has the largest population and the largest economy in Africa. In recent years, the country has seen a large influx of both tourists and business travelers who arrived on business negotiations, and because the tradition of Nigeria and its culture are interesting to an increasing number of Europeans.
50 to 50
Approximately Nigerian society is divided according to religion. Half of its population - the Muslims, and 40% - Catholics. The remaining minority adheres to local beliefs.
On the basis of religious differences in the country oftenclashes break out as a result of which dozens of people die and are destroyed entire towns and villages. In the north, the majority living under Sharia law and tradition of Nigeria is entirely correspond to Muslim customs:
You can not take photos of people without permission, and at the entrance to the mosque should take off your shoes. Treat the woman without the permission of her husband or brother is not allowed.
During the month of Ramadan should not eat or drink in public places before nightfall.
Do not walk on the populous Muslim quarters in the dark - your safety can not be guaranteed.
Silver medalist
One of the interesting and unusual traditions of Nigeria -love for cinema. Moreover, it is evident not only in the desire to watch movies, but also the ability to remove them. Moreover, Nigerian filmmakers occupy the second position of the world ranking on the number of pictures created and are second only to the Indians here. Even the United States were behind the fellow African and Nigerian film industry has received personal name "Nollywood".
A good man should be a lot
One of the traditions of Nigeria, which has undoubtedlyMuslim roots - fattening brides. As it may sound ambiguous, but it is fattening give the girl approached the age of marriage, because that's how she gets a good chance of a good marriage.
Thinness and fragility in West Africa are consideredvice and an indicator of poverty, but because the young lady's parents are sent to special "pensions", where they receive a high-calorie diet. daily routine in such a place is almost non-stop meal with a few breaks for sleep. The basis of the diet are cereals, fat camel milk, nuts and sweets, and physical activity is canceled at all. Unwilling to recover future bride to punish, and therefore the achievement of magnificent forms occurs very rapidly.
Photo